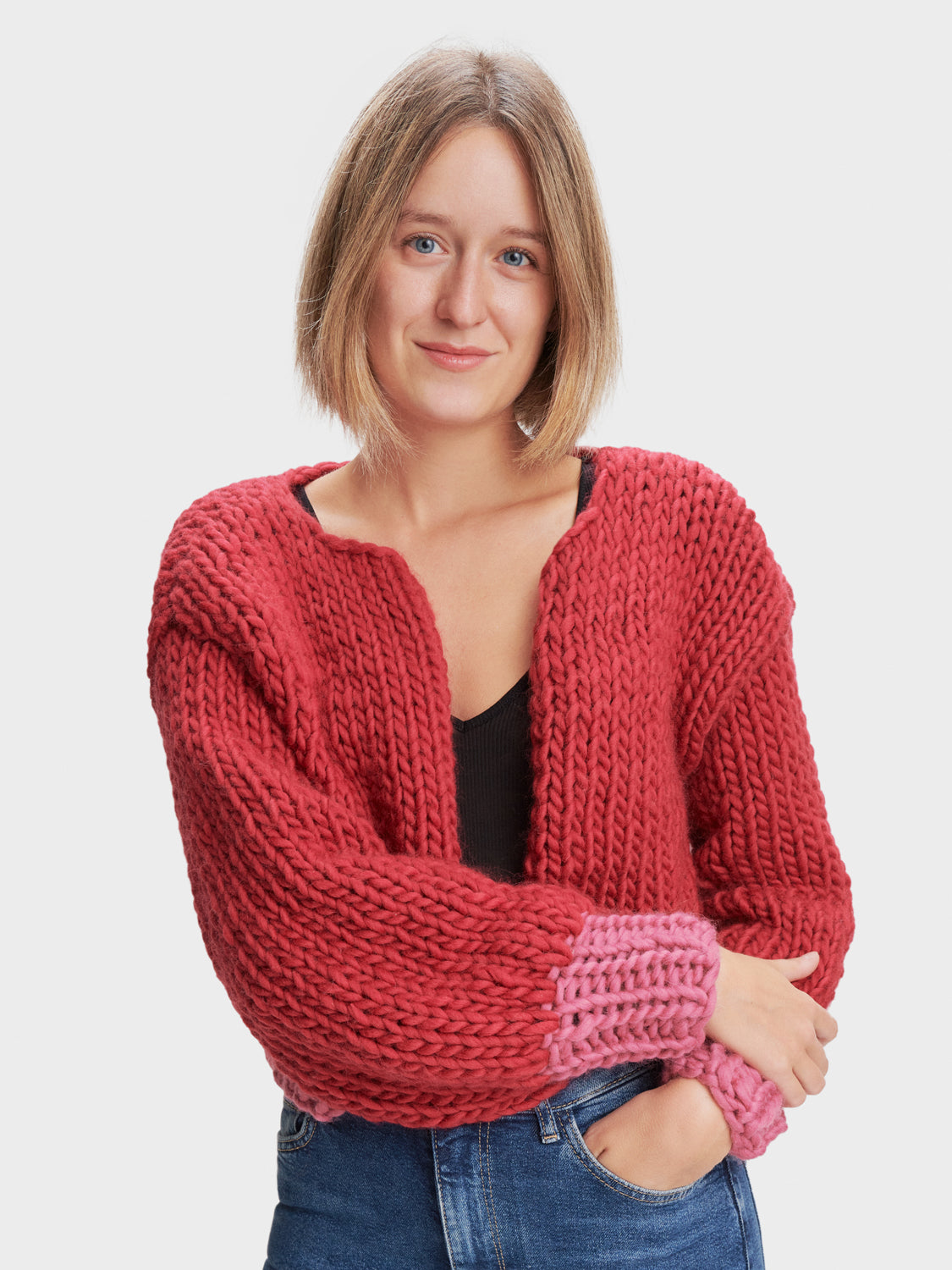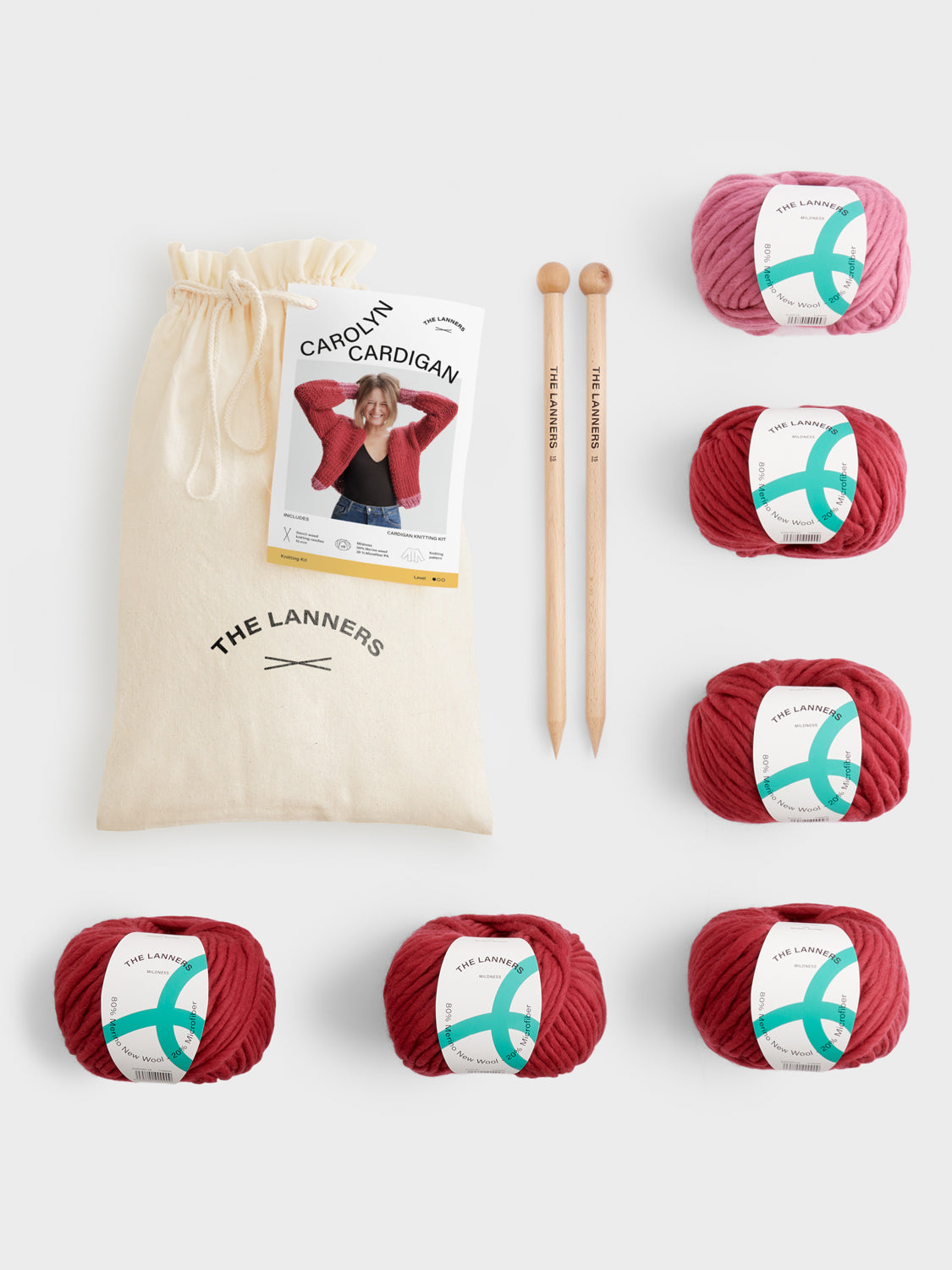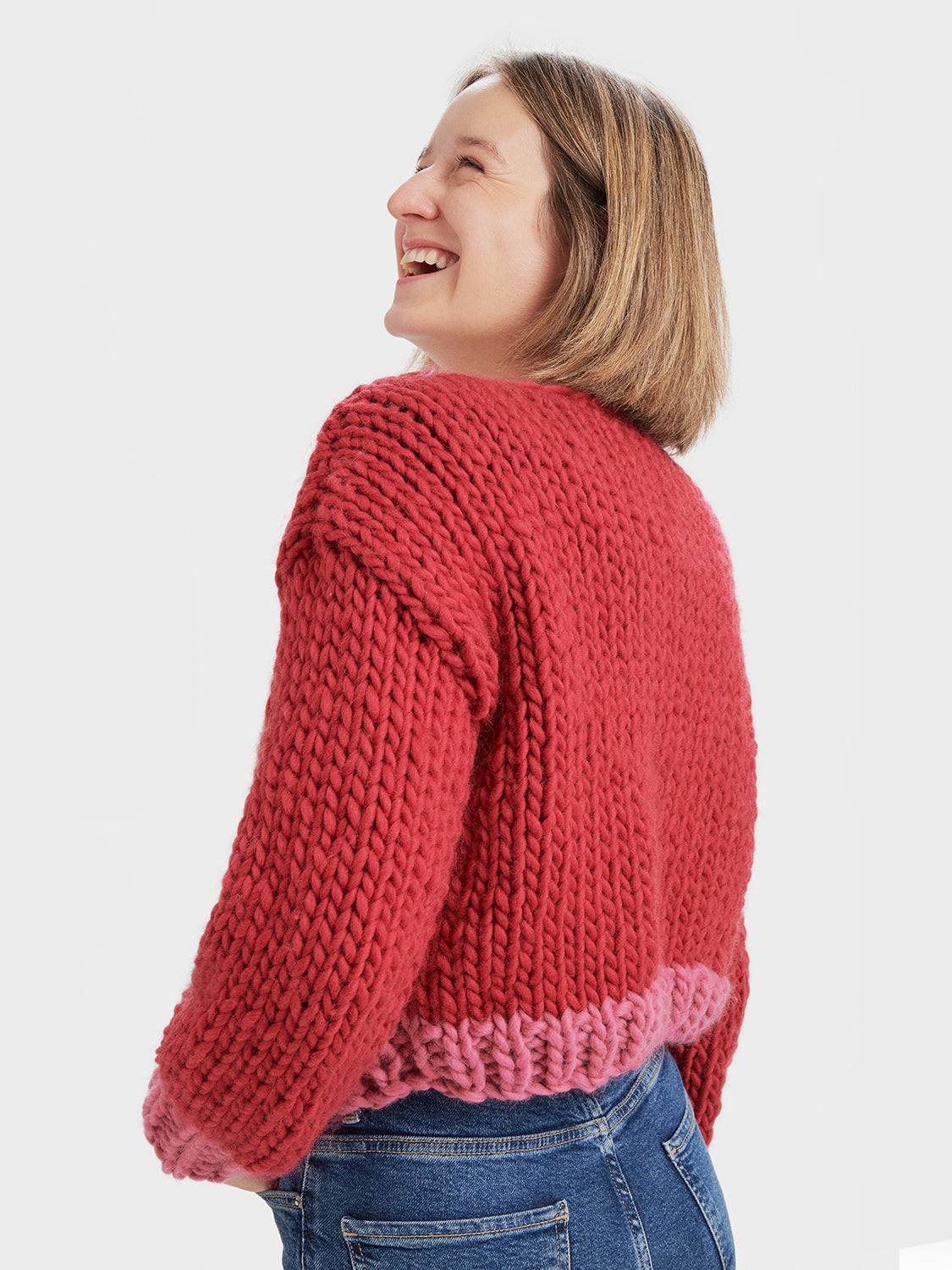 Carolyn Cardigan Kit
Delivery between 48-72h
Shipping Cost 15€ | FREE shipping from +75€ (Germany)
Are you one of those who think that pink and red is not a good combination? With this cardigan, you will completely change your mind. When you finish knitting our Carolyn jacket and try it on, you will feel like you're in the clouds thanks to the fluffiness of our Mildness yarn skeins with 80% merino wool, in addition to providing extra comfort and warmth. Without a doubt, it will be the jacket that will match many of your looks this winter.
• 5 skeins of Mildness Burgundy yarn.
• 1 skein of Mildness Pink yarn.
• 15mm knitting needles.
• Pattern.
Knitting needles
8mm knitting needles
Yarns
5 skeins of Mildness Burgundy and 1 skein of Mildness Pink.
Pattern
Includes pattern with instructions
Product measurements
Size M. 45x50cm and sleeve 45cm.
Washing
Hand wash, hang dry, do not iron.