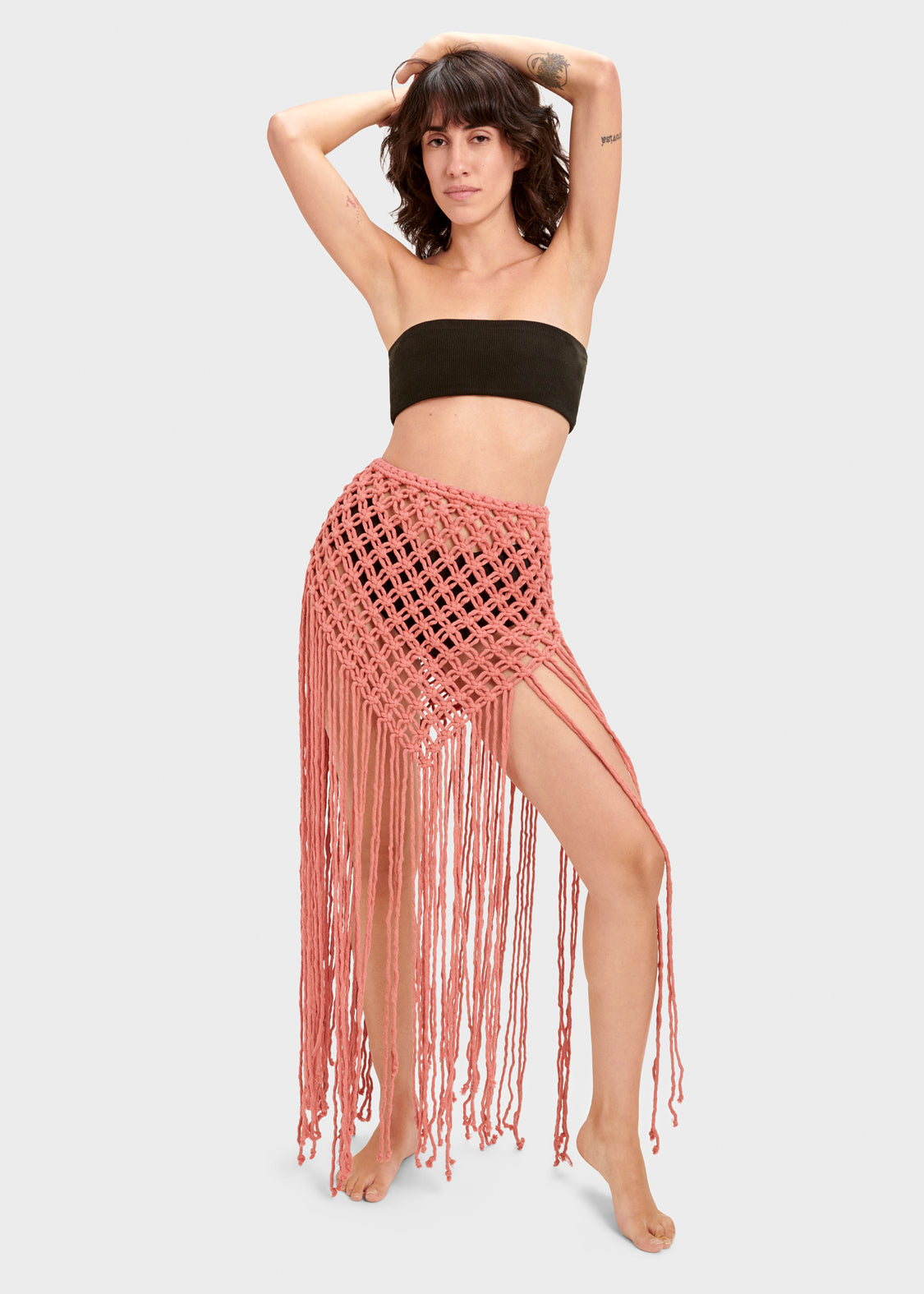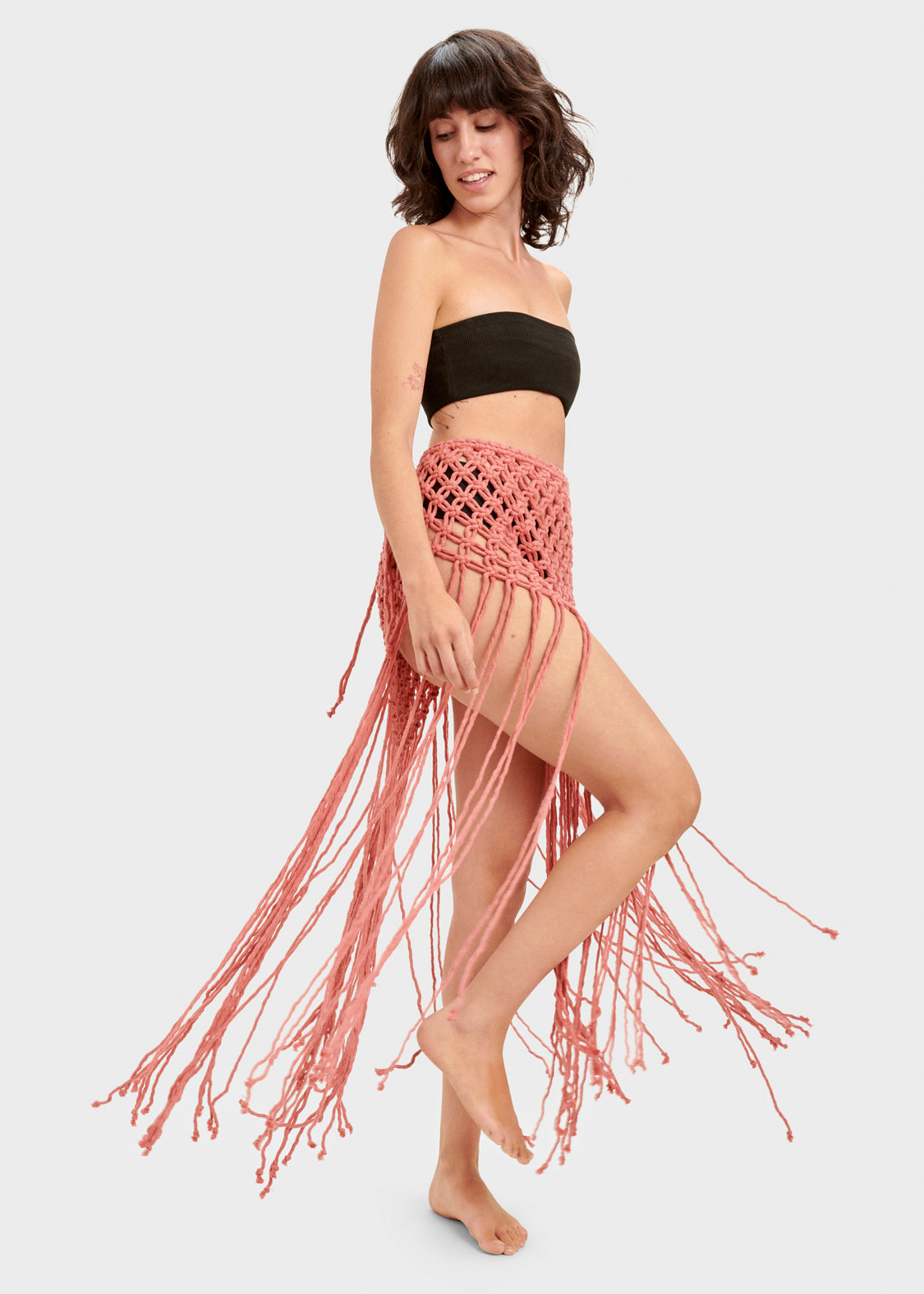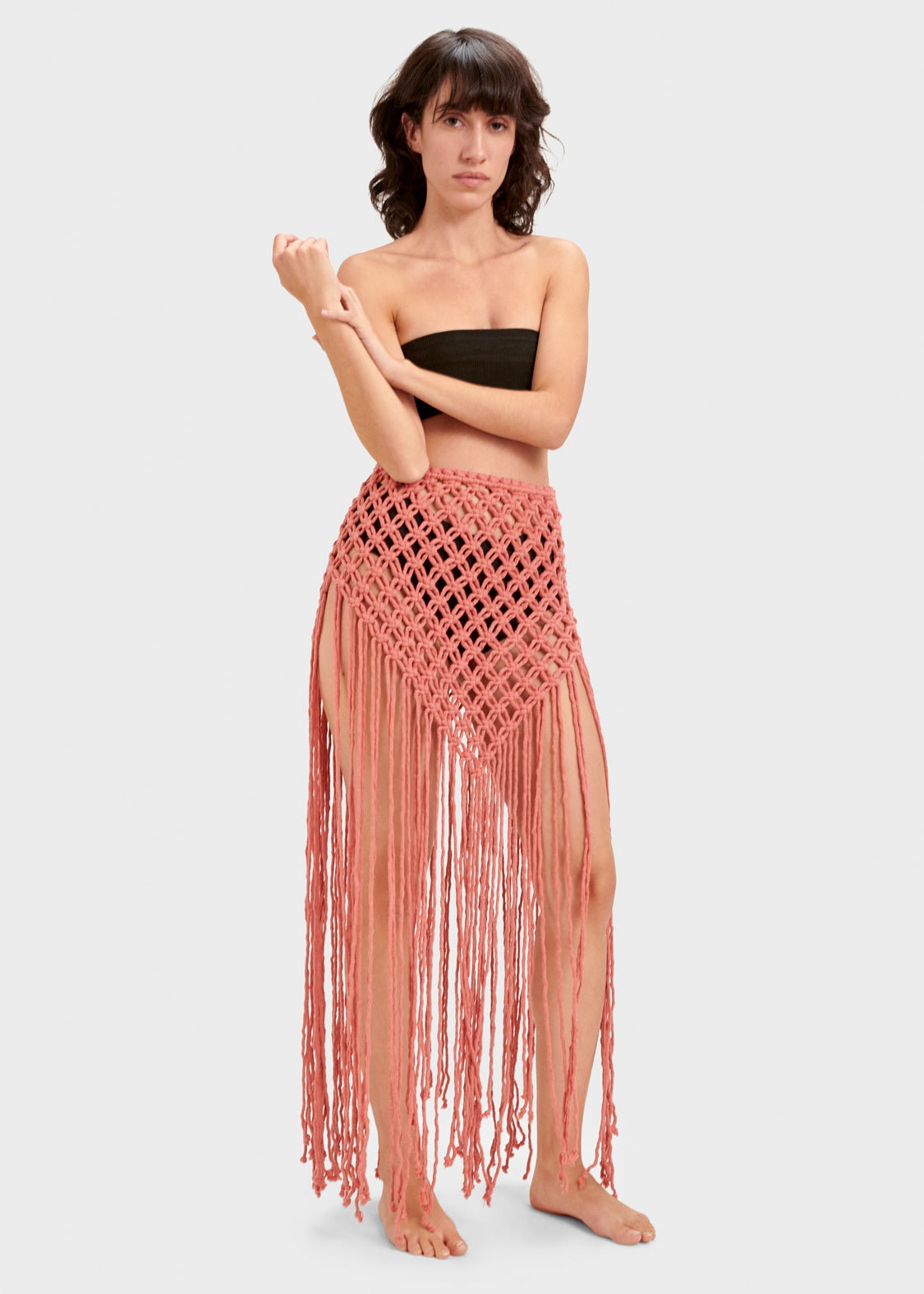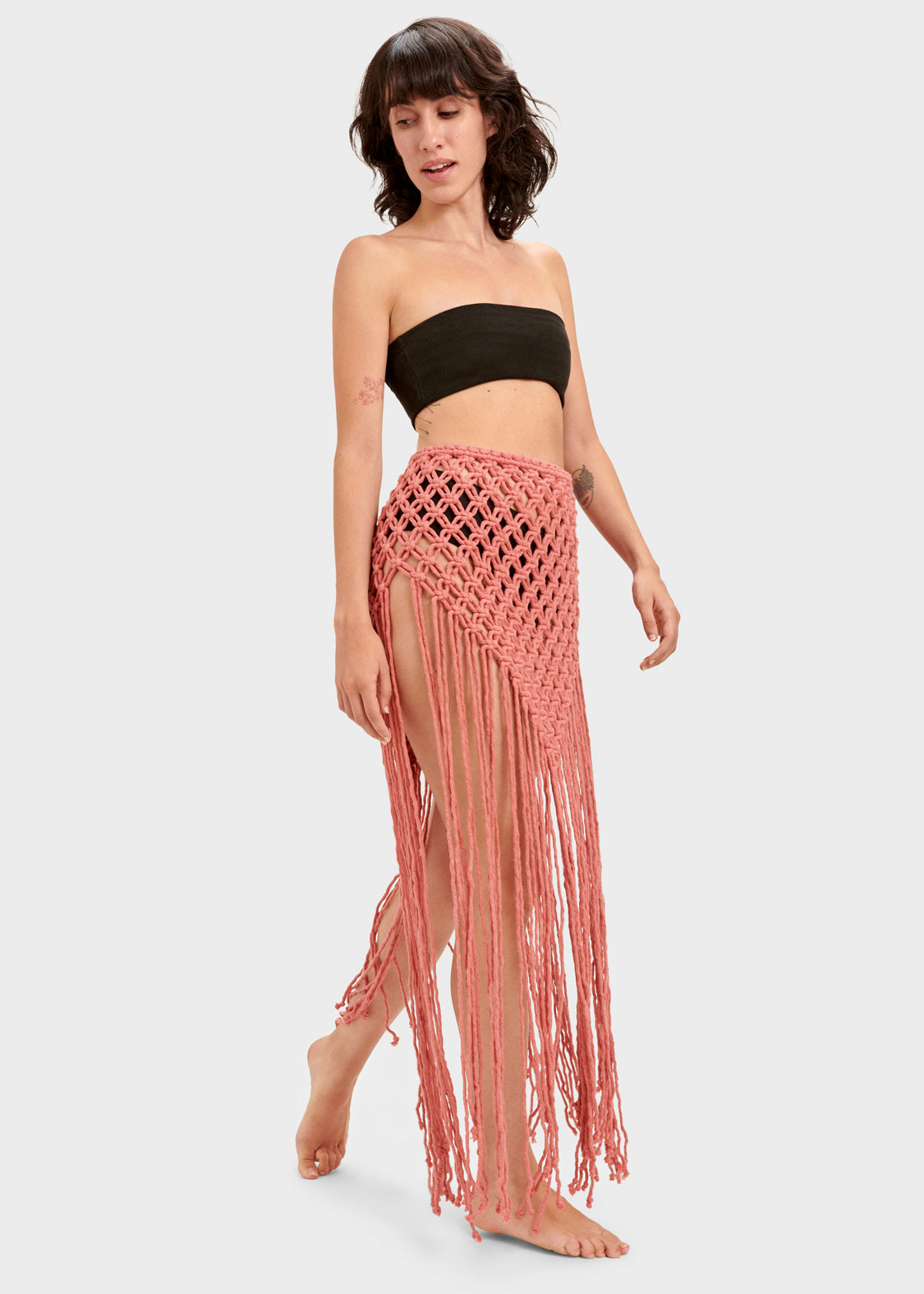 Cambelina Skirt Pattern
Get the ball (of yarn) rolling to finish summer strong! Don't miss out on making this macramé skirt, which is bound to cause a sensation wherever you go. Thanks to this exclusive macramé pattern we've created in collaboration with Sanssett for The Lanners, with our Boho ball, made of 95% recycled cotton and without toxic products, in addition to taking care of the planet you'll also be able to enjoy an afternoon at the beach or in a laid-back bar with this eye-catching skirt.
1 ball of Boho macramé.
1 macramé dowel of 1 m.
Tape measure
Scissors.
Your hands!
Buy materials:
Needles and hooks
Your own two hands!
Balls of yarn
1 ball of Boho Cream Pink macramé
Gauge swatch
4 square knots 7 rows (10x10 cm)
Measurements
Size M. 80 cm wide, the length is up to you.
Washing
Hand wash, dry vertically and do not iron