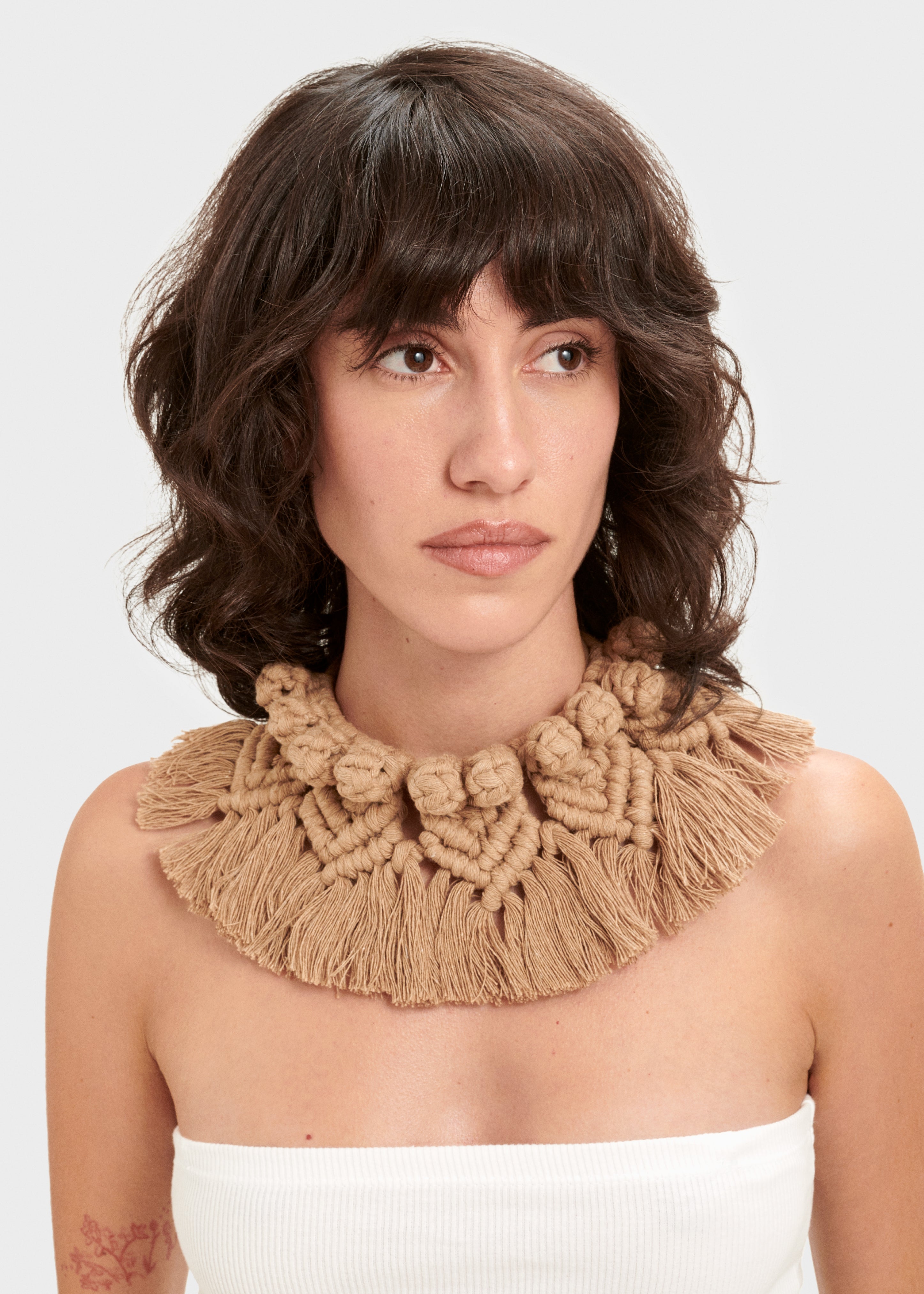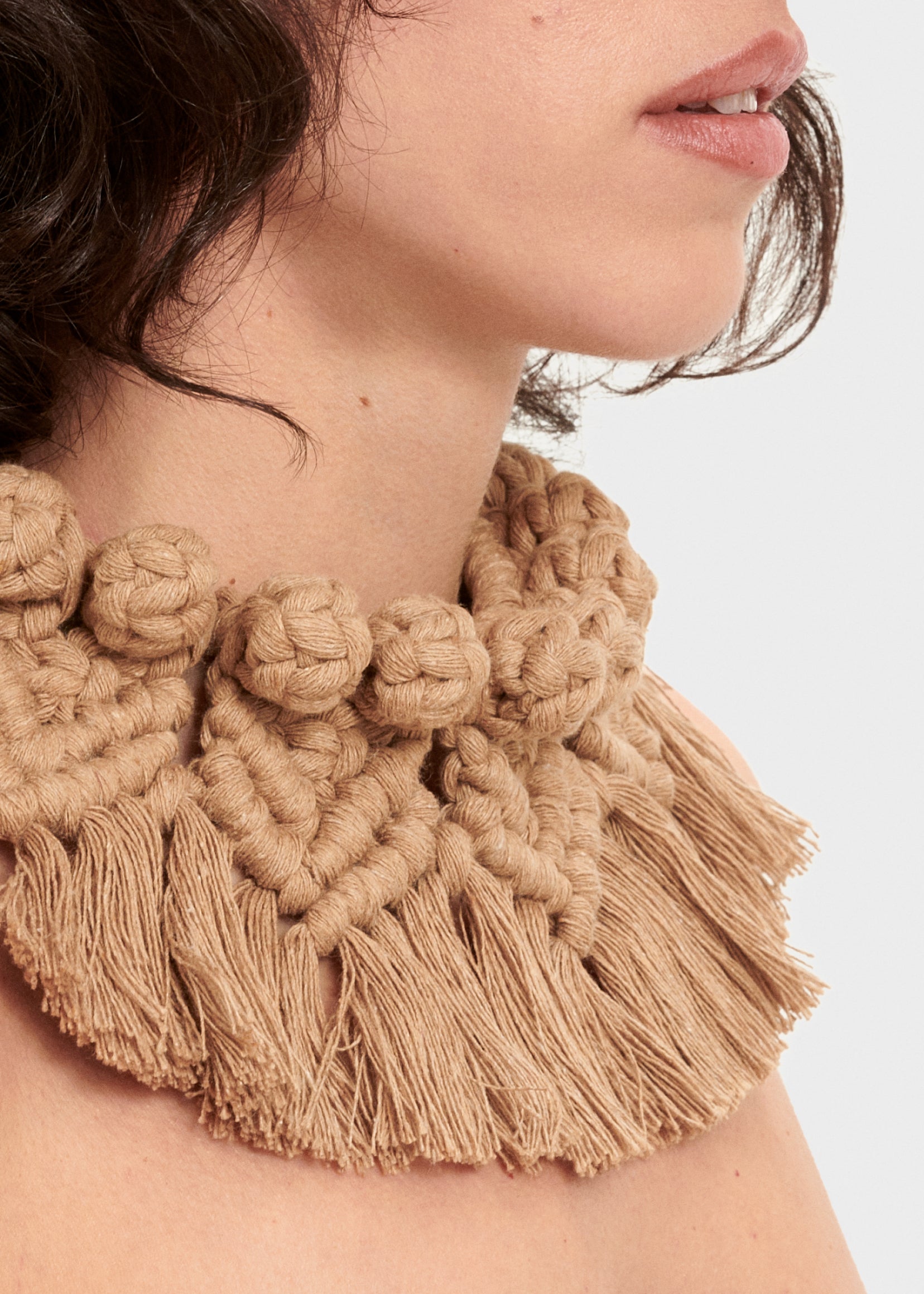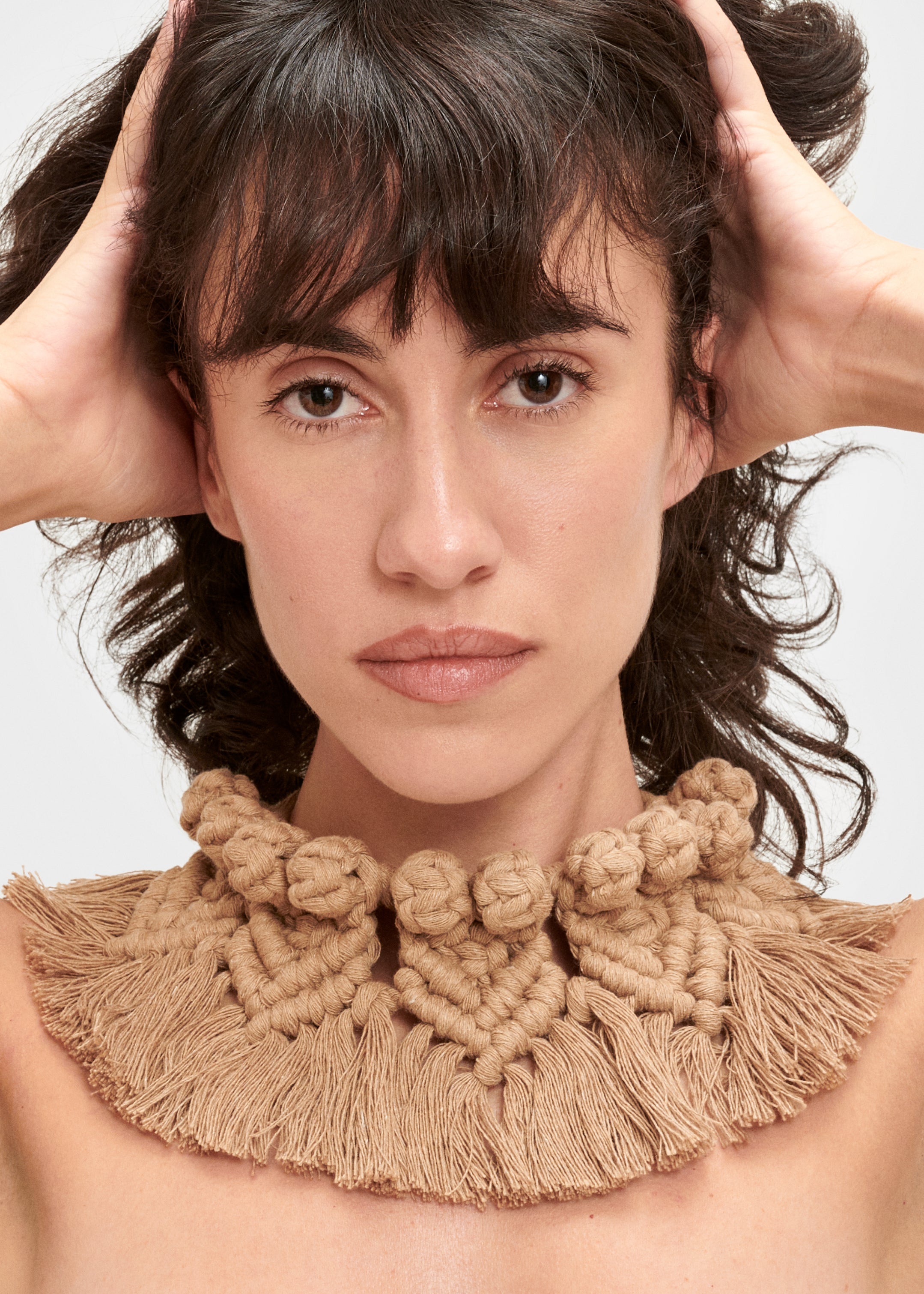 Cleo Necklace Pattern
Not sure what to do with the few strands left over from our Boho ball of macramé yarn? This recycled cotton necklace will become an irreplaceable accessory for making understated looks stand out. You'll be able to make any number of them, since you only need a few metres of yarn. Feel just like Cleopatra herself and show off the ultimate accessory for your neckline!
1 ball of Boho Sand macramé
1 macramé dowel of 1 m
Tape measure
Scissors
No needles, just your hands!
Comb and spray starch (optional)
Buy materials:
Needles and hooks
Your own two hands!
Balls of yarn
1 ball of Boho Sand macramé
Gauge swatch
4 knots, 7 rows (10x10 cm)
Washing
Hand wash, dry vertically and do not iron