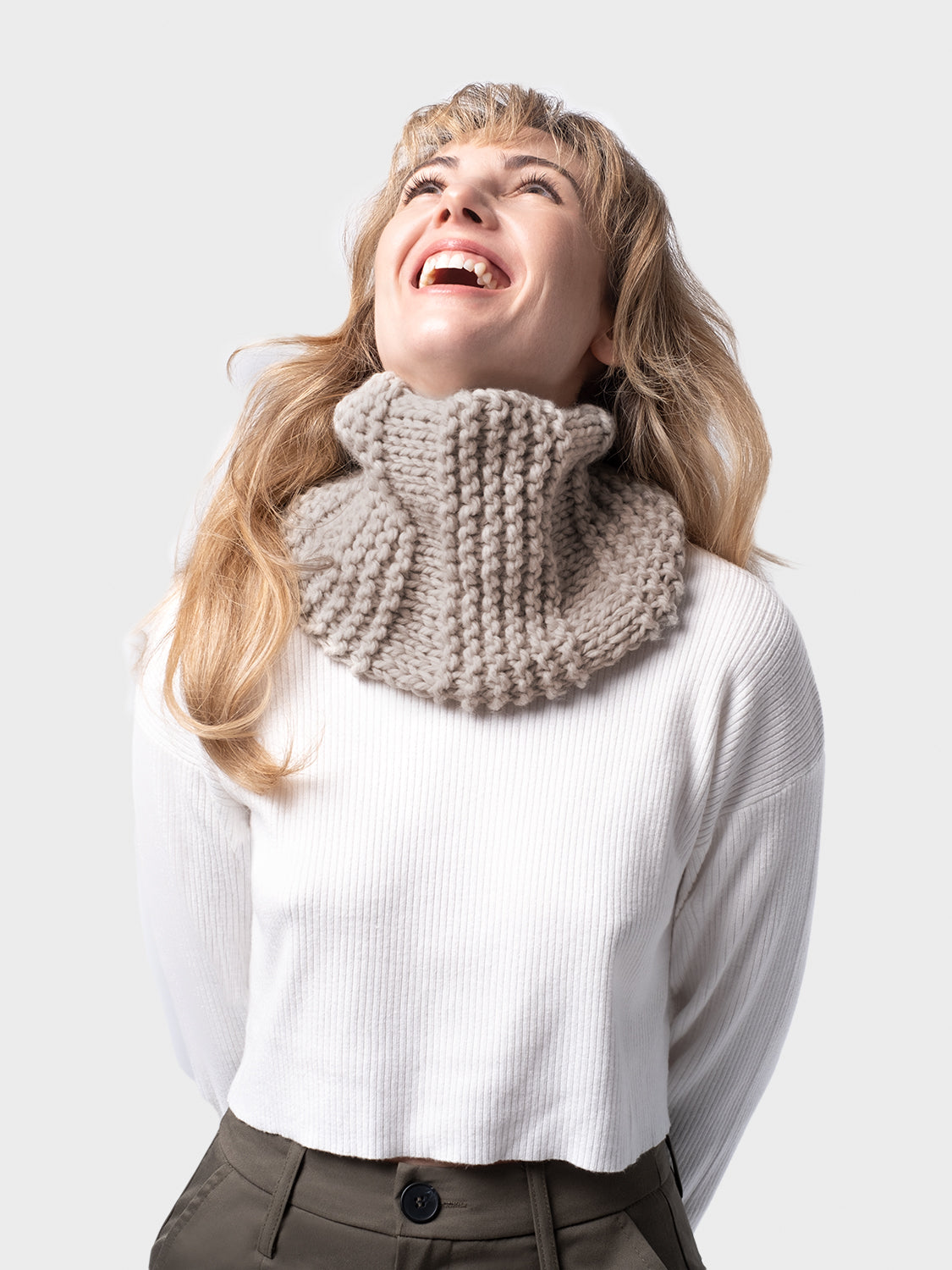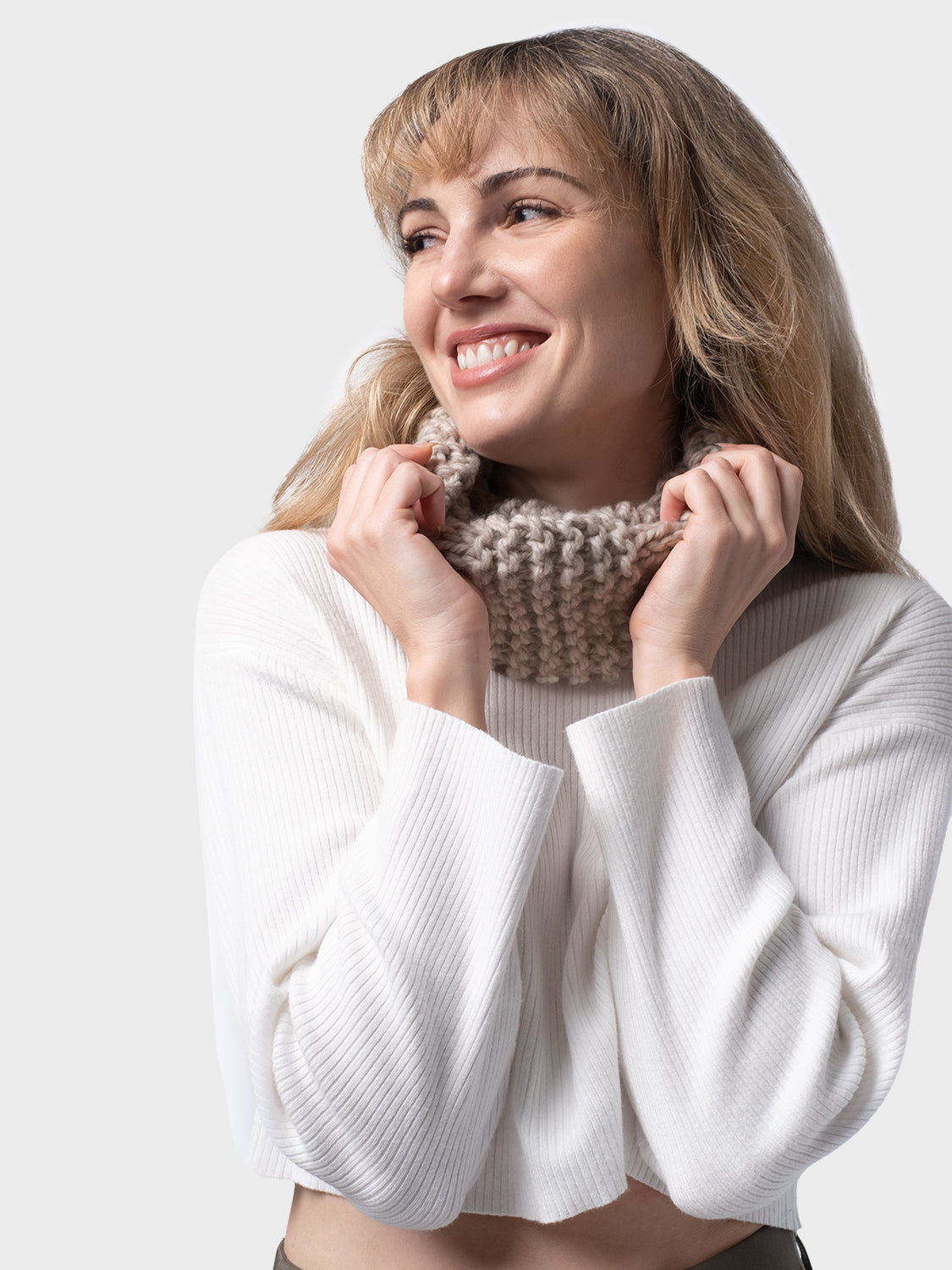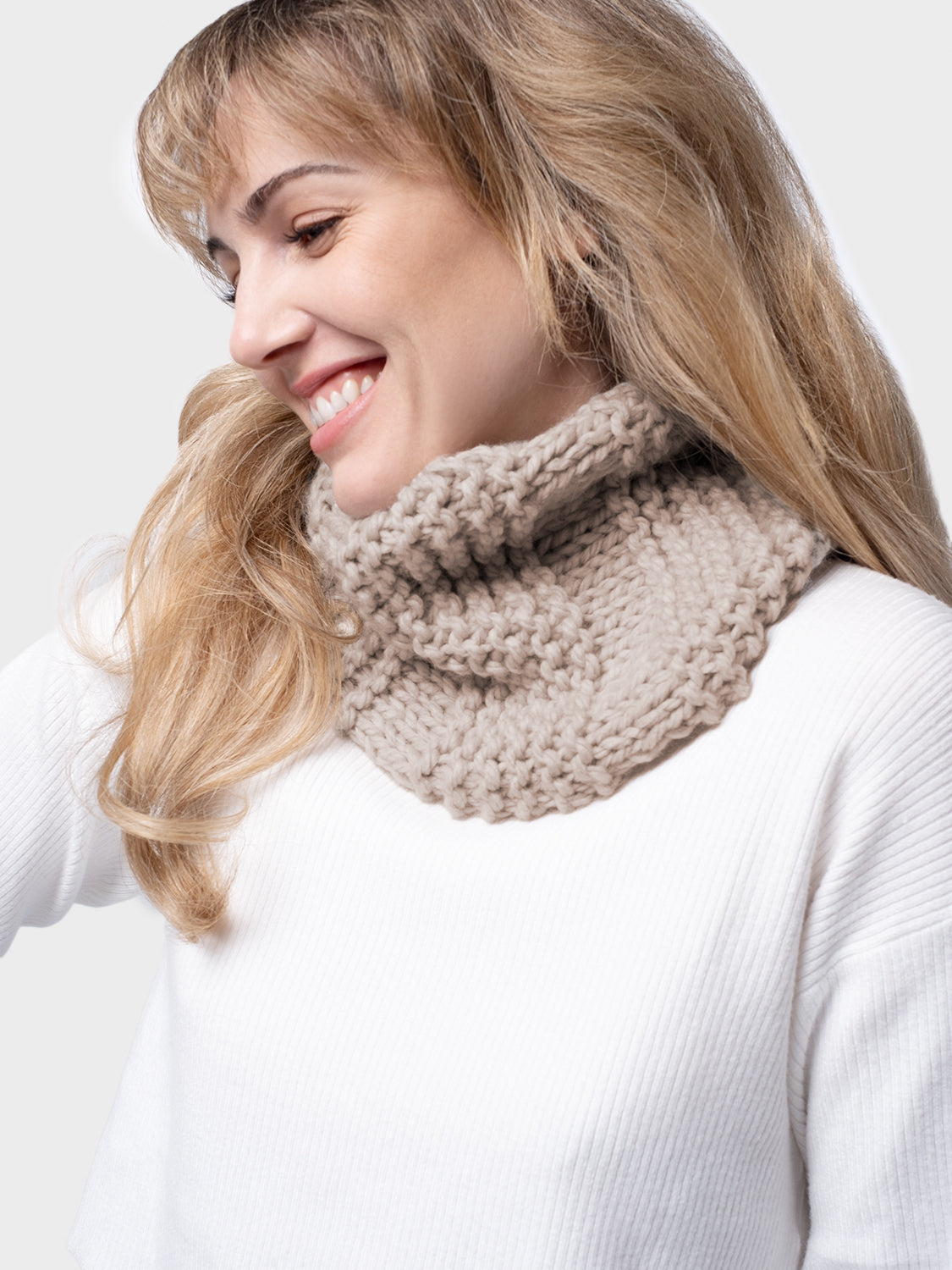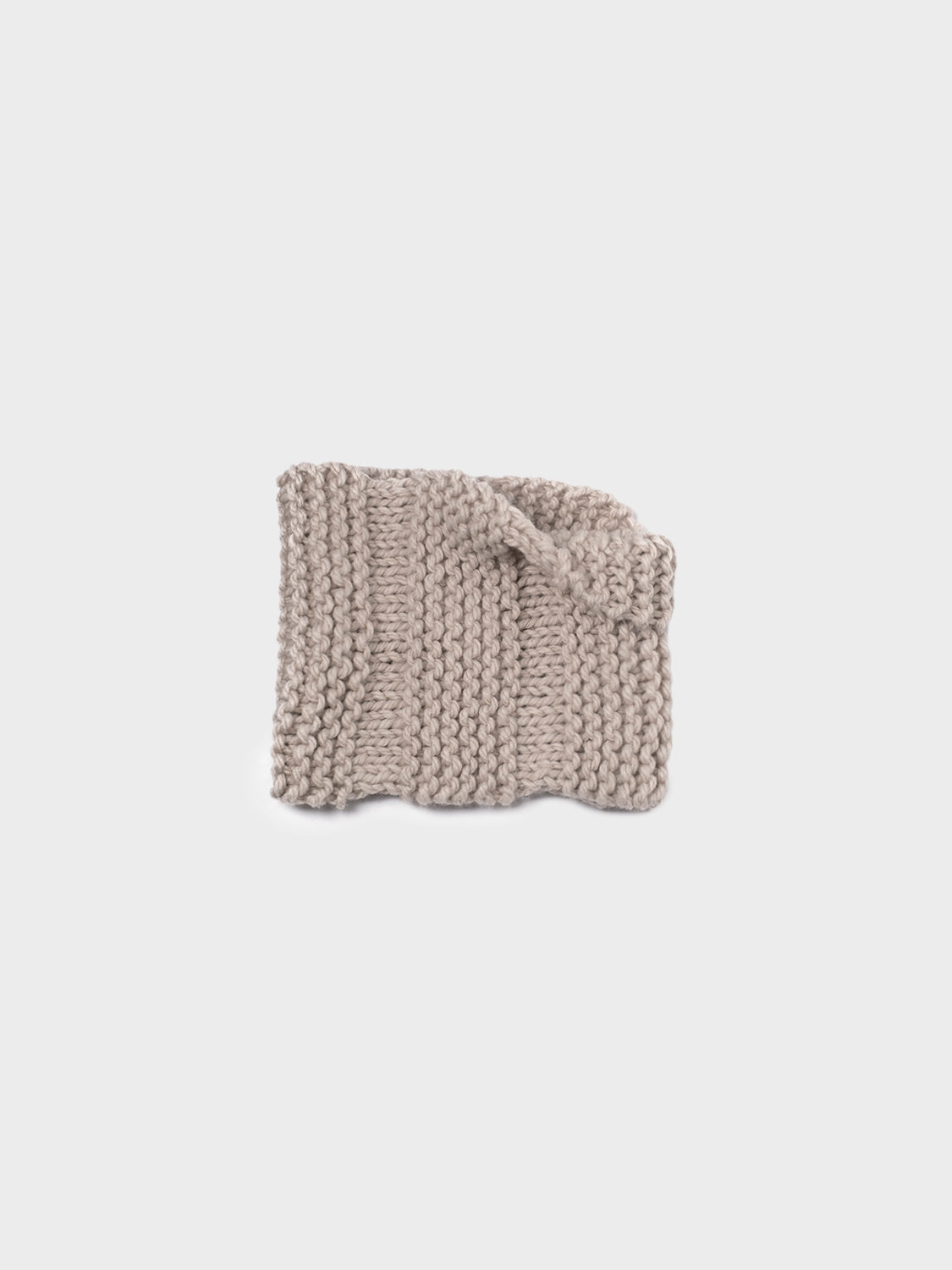 Comfort Cowl Pattern
Who among us has never started something for the first time? Being a beginner is even better than being an expert; it means you're motivated to learn, to create, to make mistakes and improve.
We'd like to encourage you to do so with the pattern for this cowl. You'll learn, create and ultimately end up with your favourite winter accessory. One of a kind and made by you.
1 ball of Limerence (200 g – 160 m).
8 mm crochet hooks
Darning needle.
Scissors.
Markers.
Needles and hooks
8 mm knitting needles and darning needles
Balls of yarn
1 ball of Limerence
Measurements
One size. Ø53x20 cm
Washing
Hand wash, dry vertically and do not iron