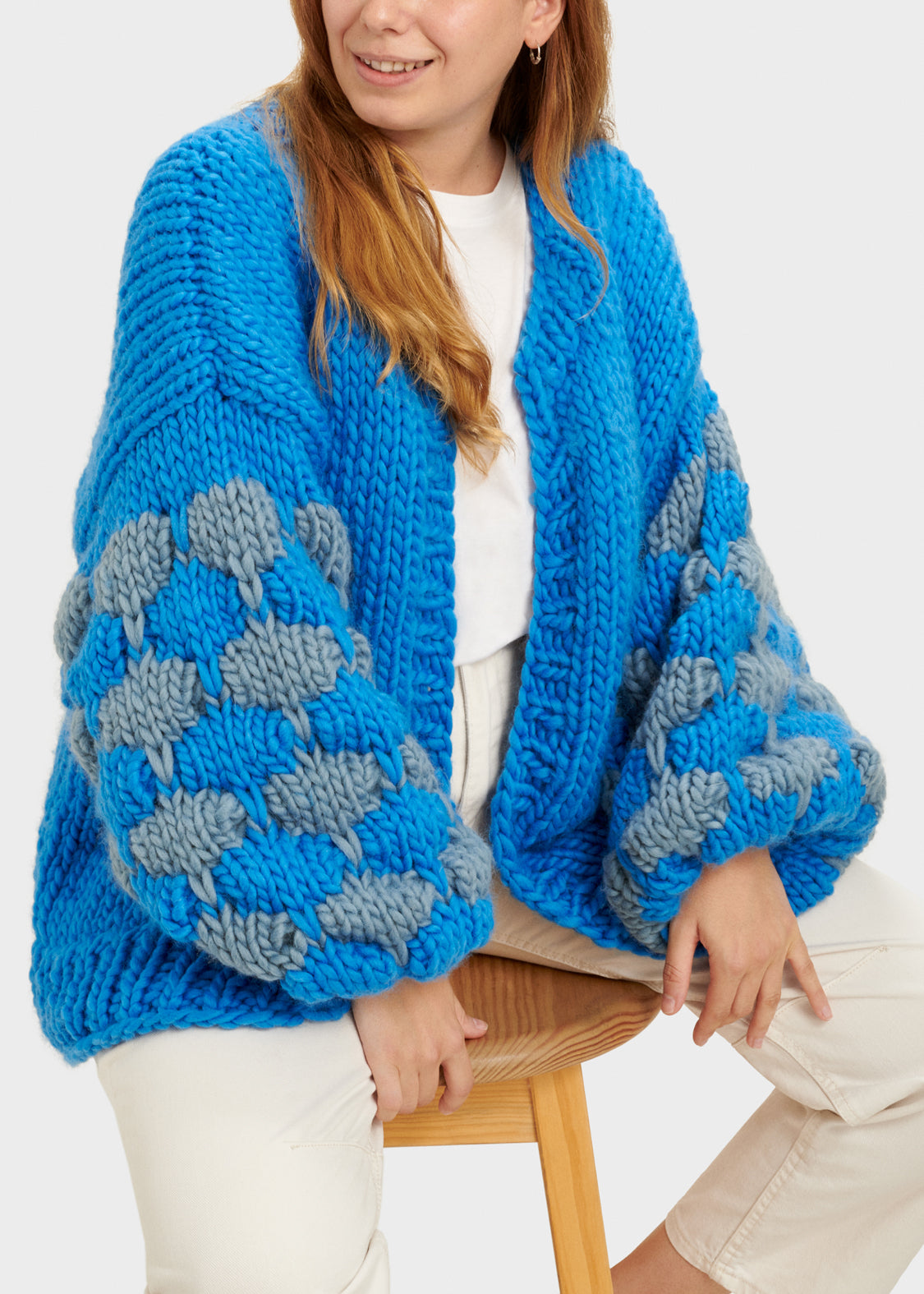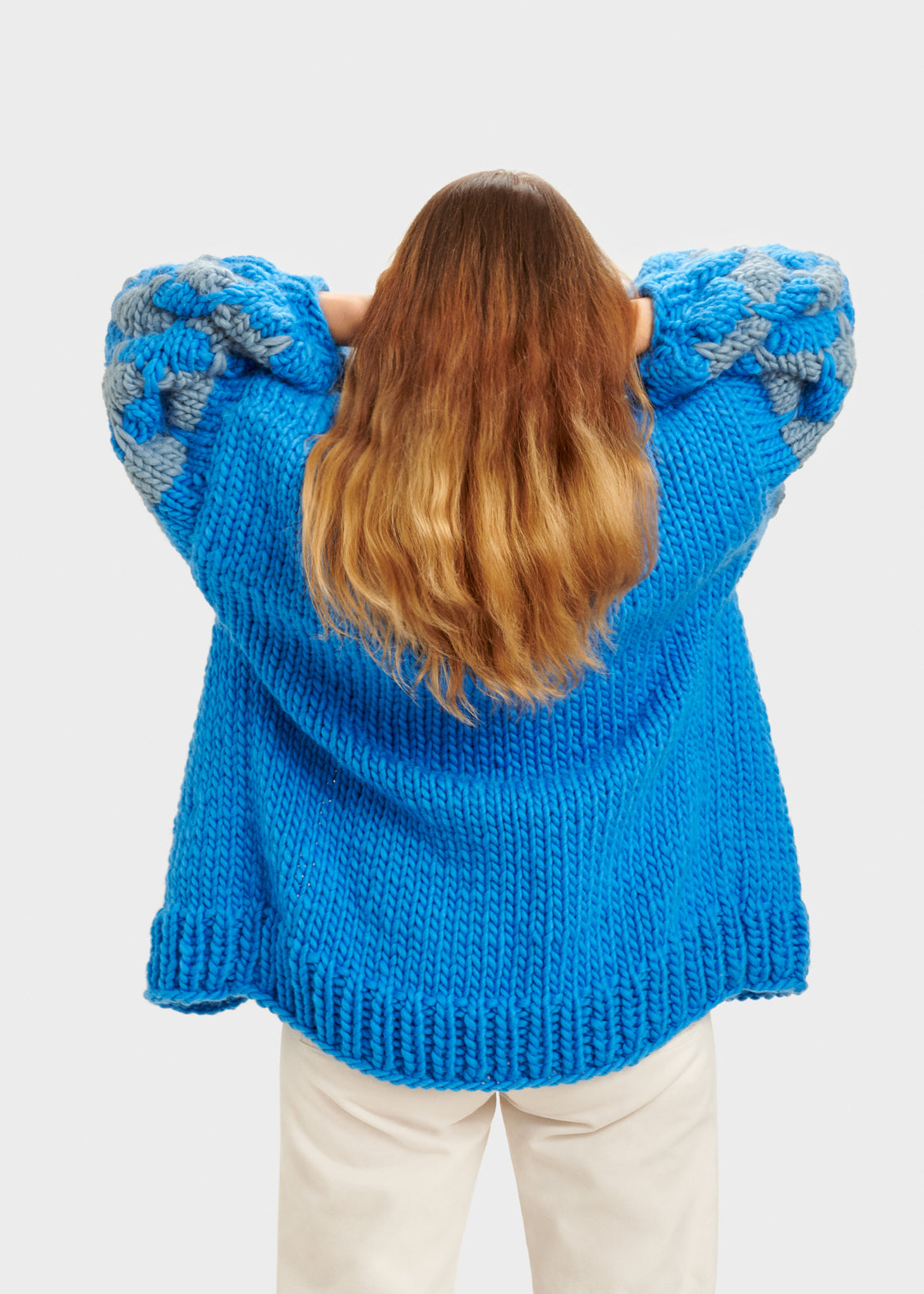 Drops Cardigan Pattern
Colour, trend and inspiration. This is the pattern you won't be able to stop knitting that will have you in touch with the latest style this winter. The bubble effect of its multicoloured sleeves is what it's all about! Plus, it's made with our Mildness balls of yarn, so you won't want to take it off for a second thanks to its soft, cosy and warm feel. Perfect for the season!
10 balls of Mildness Blue Klein.
2 balls of Mildness Bluish Grey.
12 cm circular needles.
Darning needles
8 markers.
Scissors.
Tape measure.
Needles and hooks
12 mm circular needles and darning needles
Balls of yarn
10 balls of Mildness Blue Klein and 2 balls of Mildness Bluish Grey
Gauge swatch
7 stitches 11 rows (10x10 cm)
Measurements
Size M (60 cm wide, 67 cm high and 43 cm sleeve)
Washing
Hand wash, dry vertically and do not iron