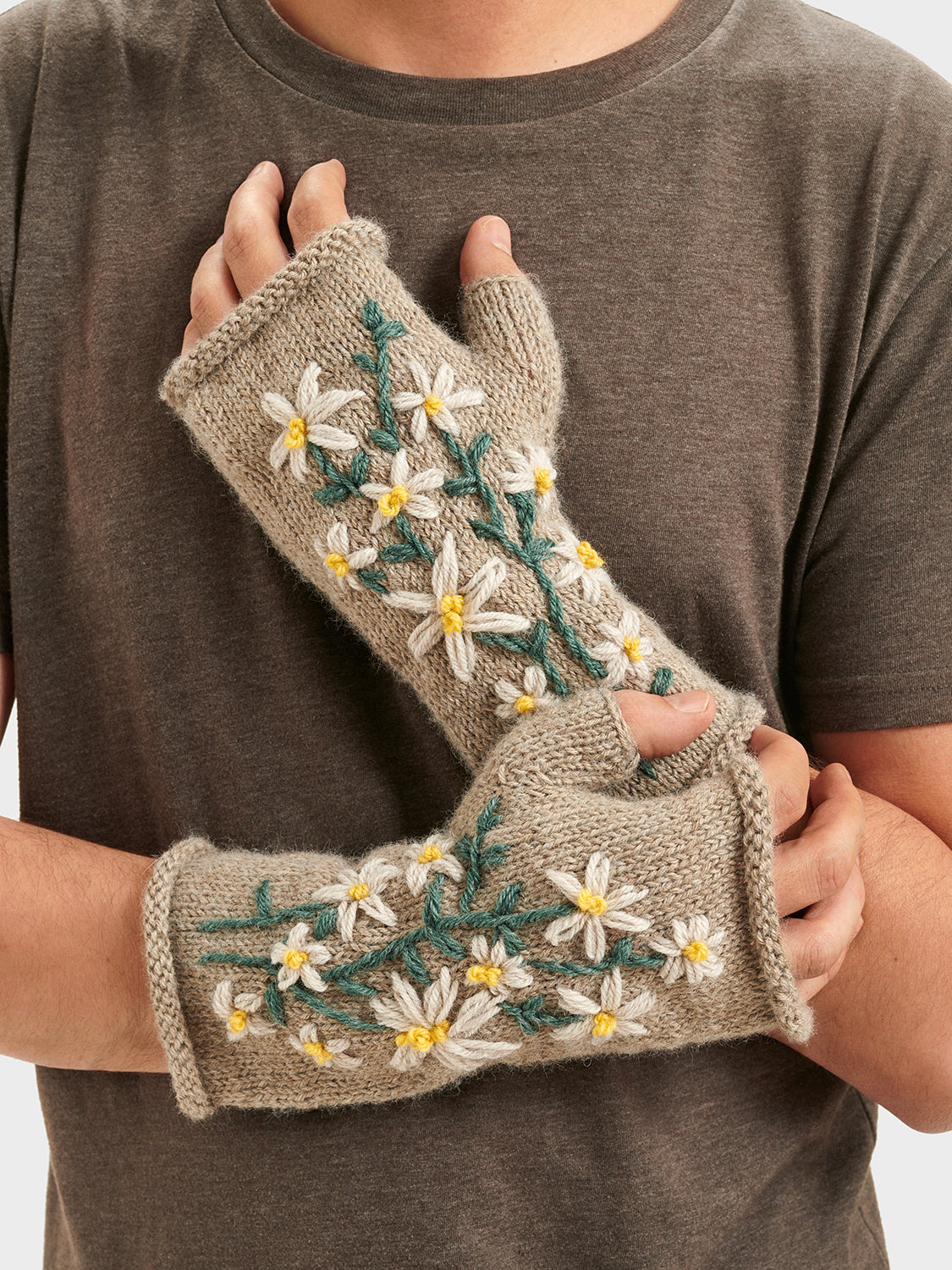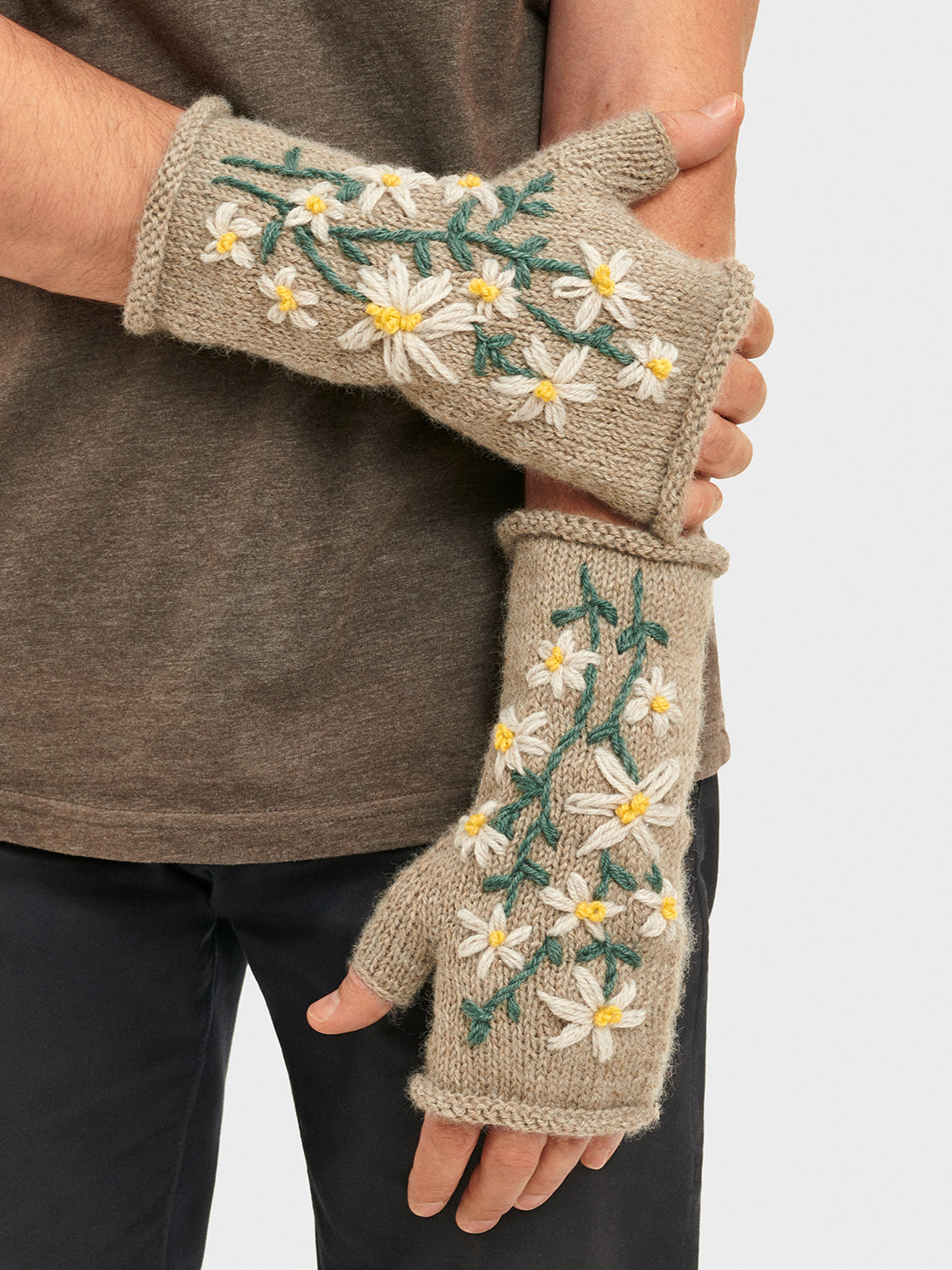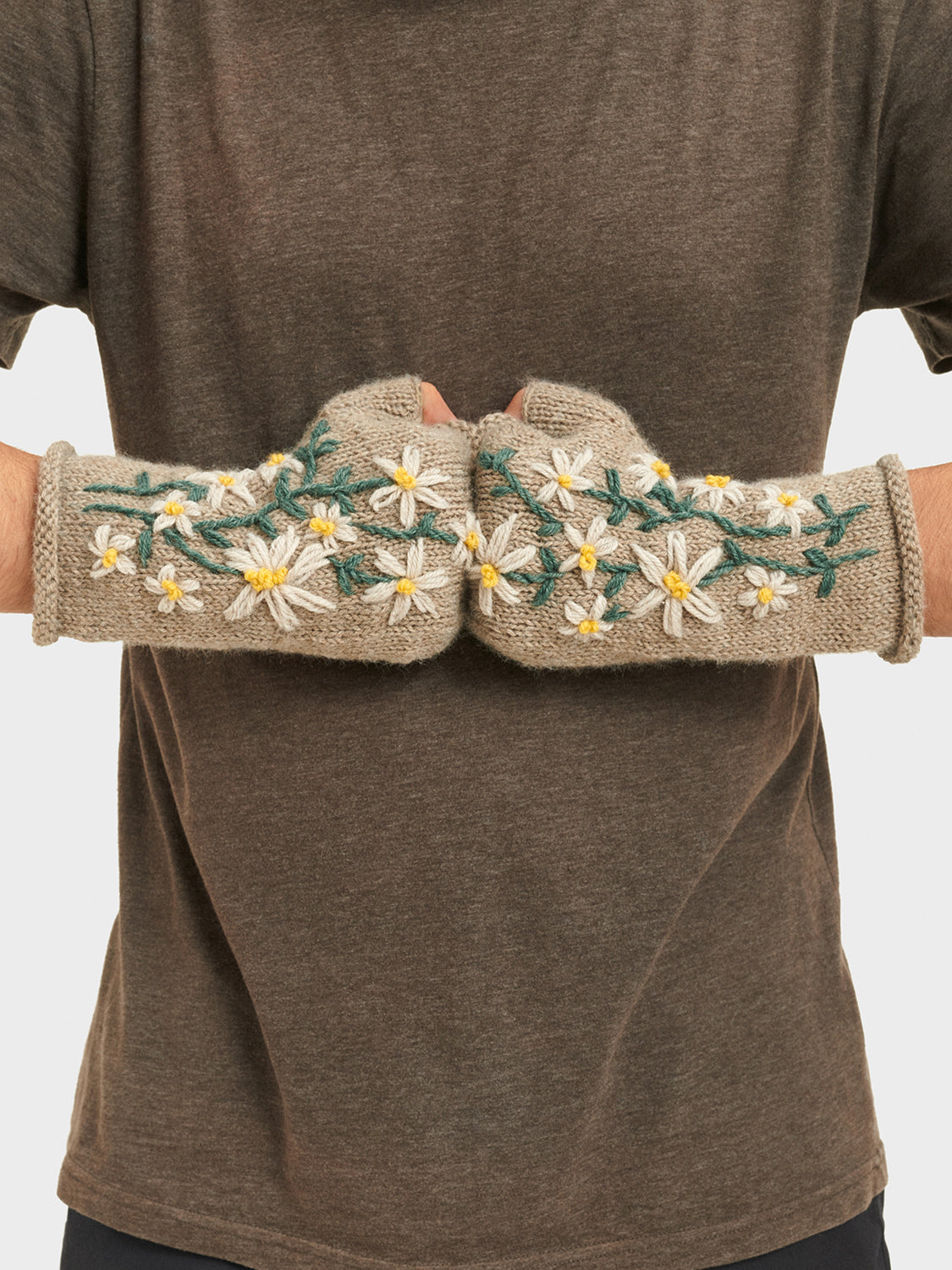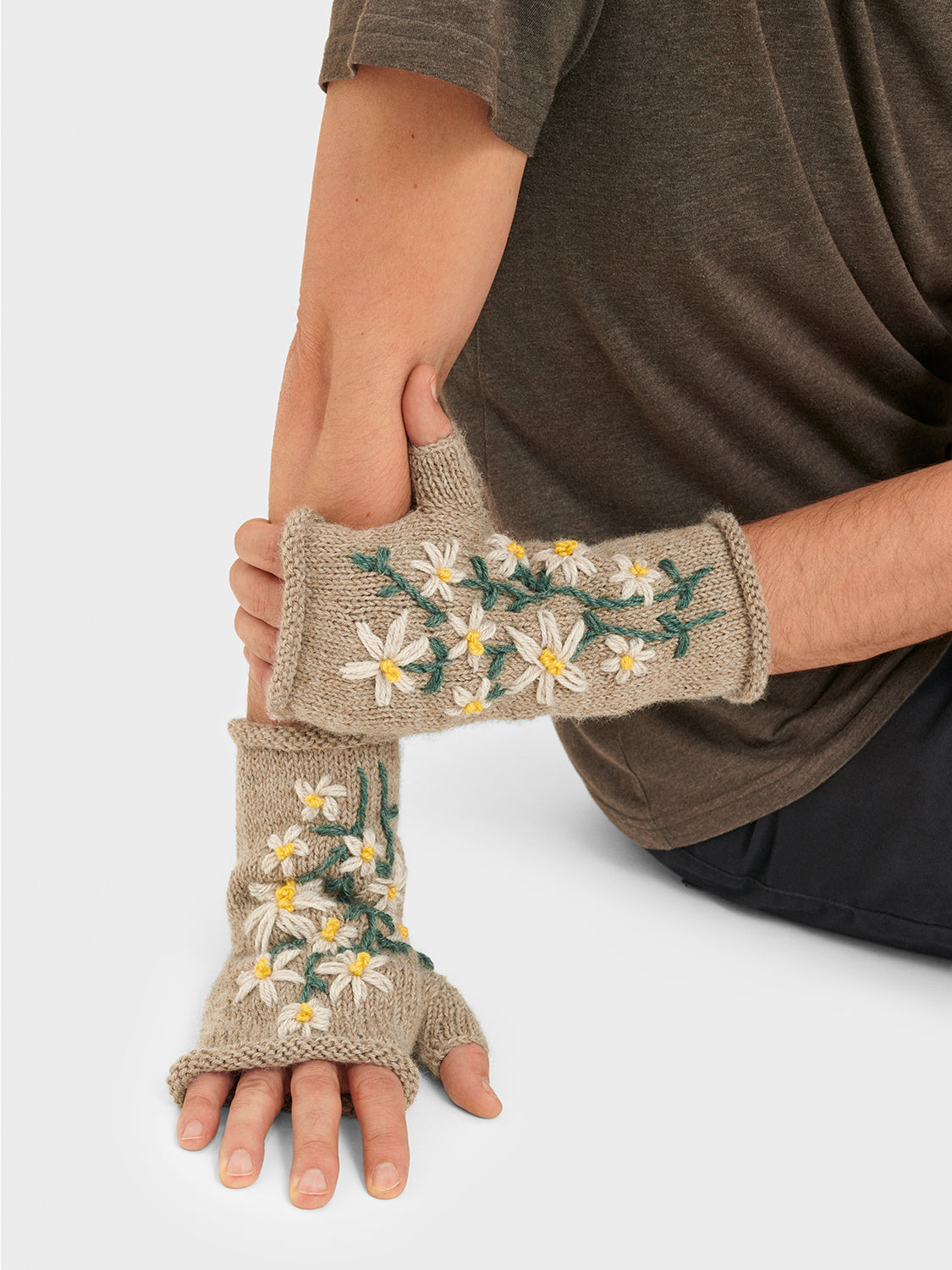 Garden Mittens Pattern
Feeling adventurous and ready to try out
our new
mittens? With a ball of yarn, wool for decorating and a pair of 4 mm circular needles, you're all set. You won't be able to stop knitting this new version! We've added this year's latest trend to the pattern: the embroidered wool decoration.
 This gives them a unique and original touch – you'll be pairing them with all your
outfits. Show off and protect your hands from the cold, but always in style.
1 ball of Serendipity Taupe.
Serendipity wool for embroidering (Greenish Grey, White and Ochre)
4 mm circular needles.
Markers.
Scissors.
Tape measure.
Buy materials:
Needles and hooks
4 mm circular needles
Balls of yarn
1 ball of Serendipity Taupe and Serendipity wools of various colours for embroidering
Gauge swatch
22 stitches 30 rows (10x10 cm)
Measurements
Size M (25x10 cm)
Washing
Hand wash, dry vertically, do not iron