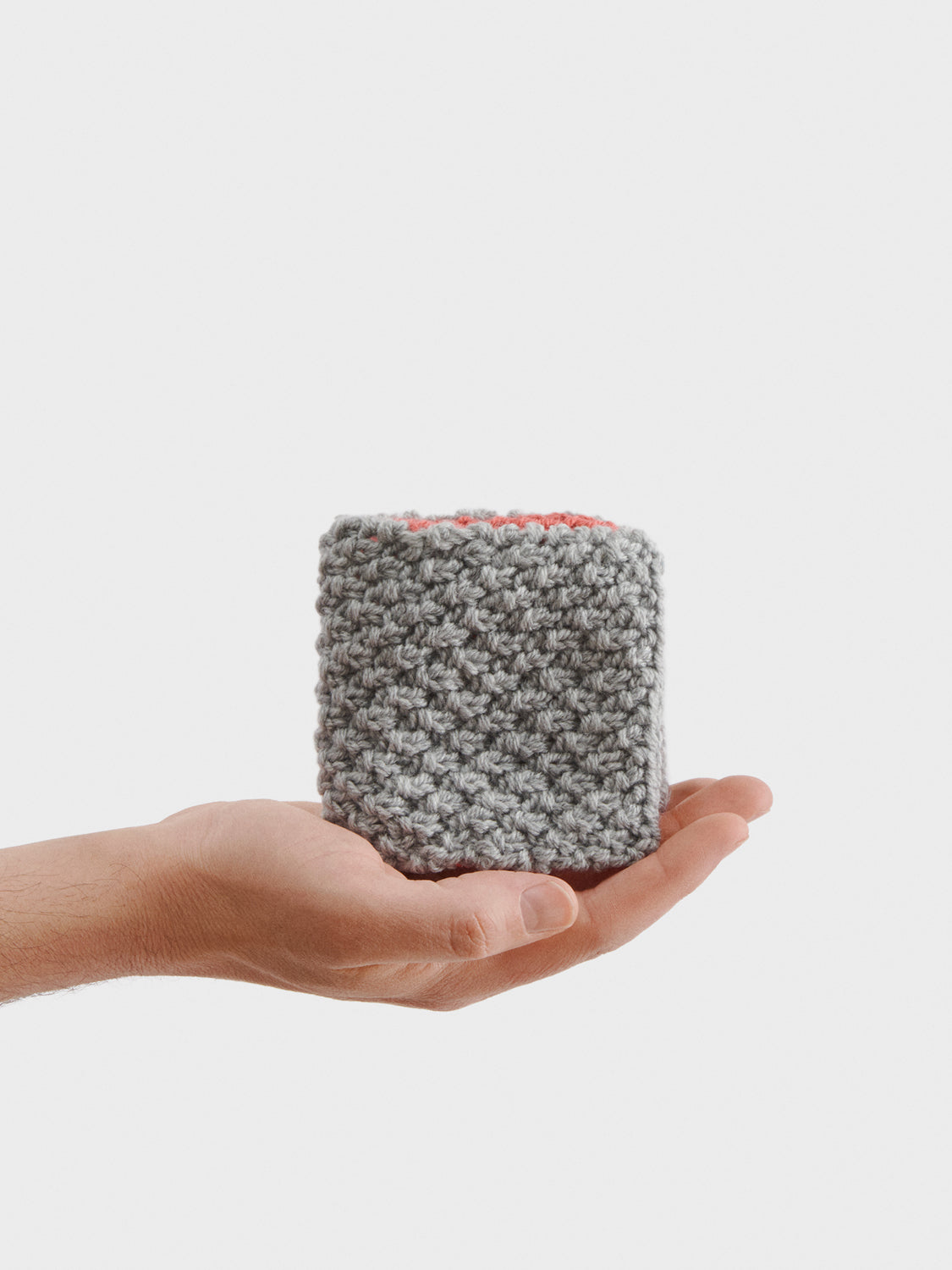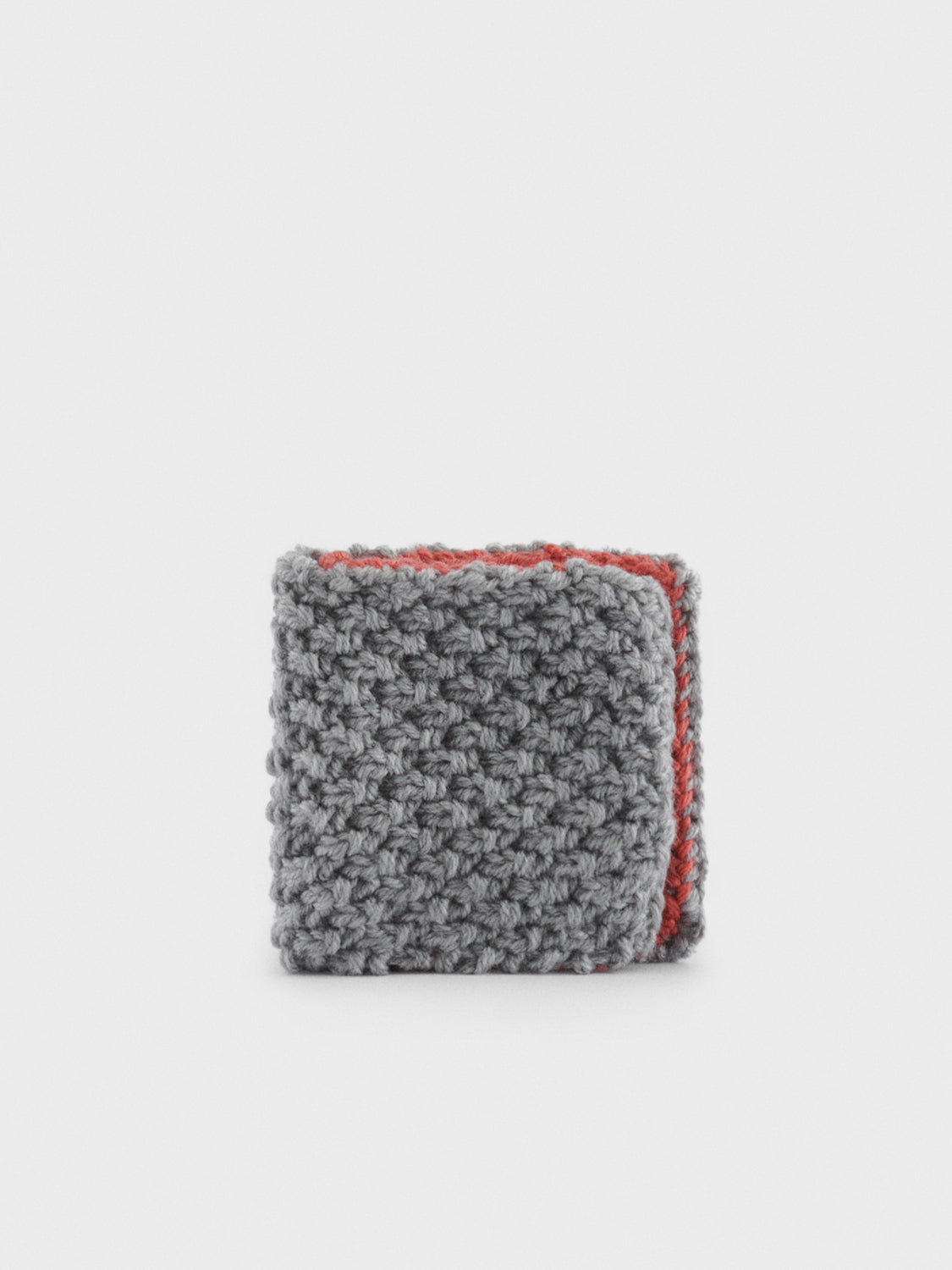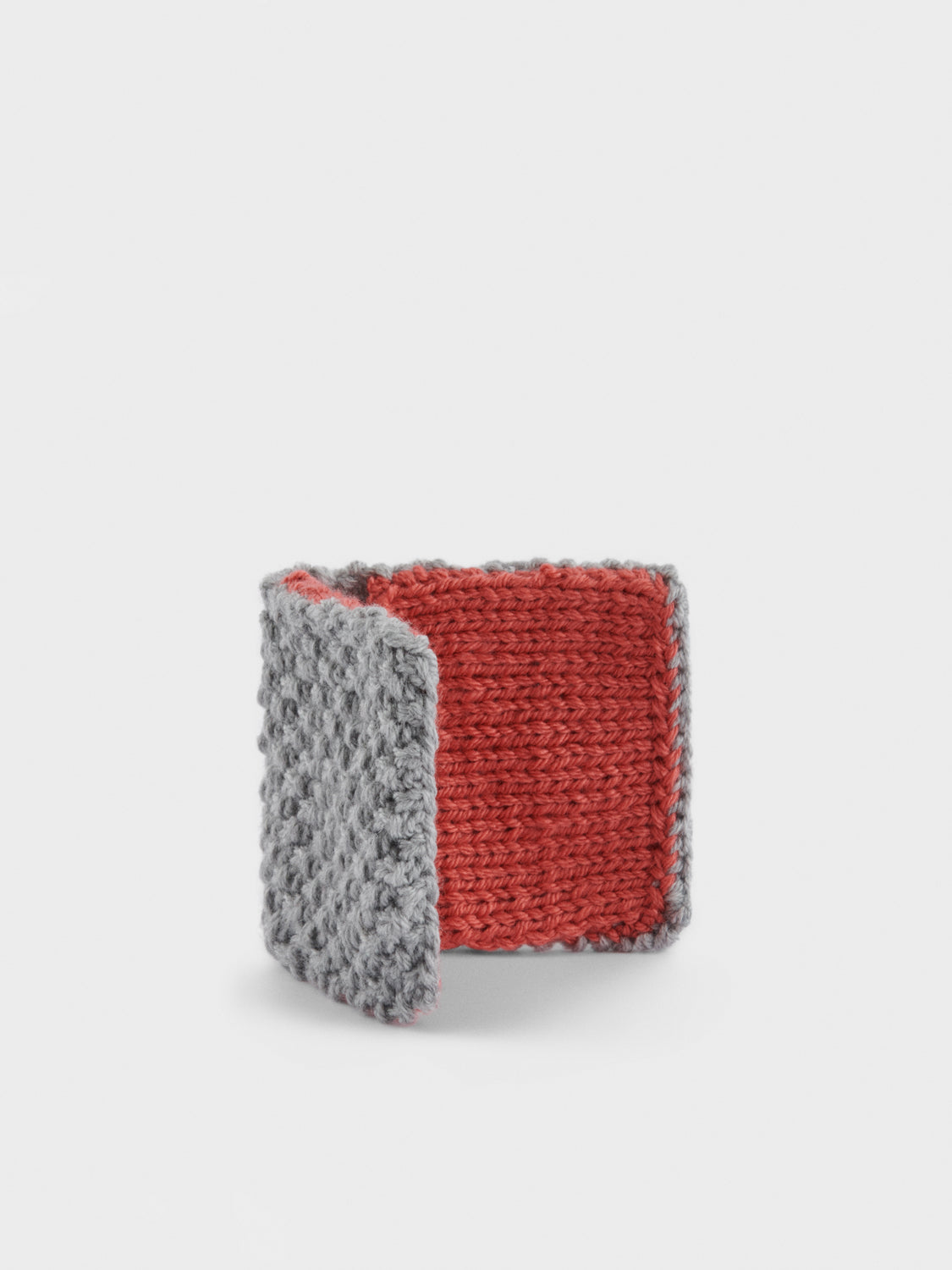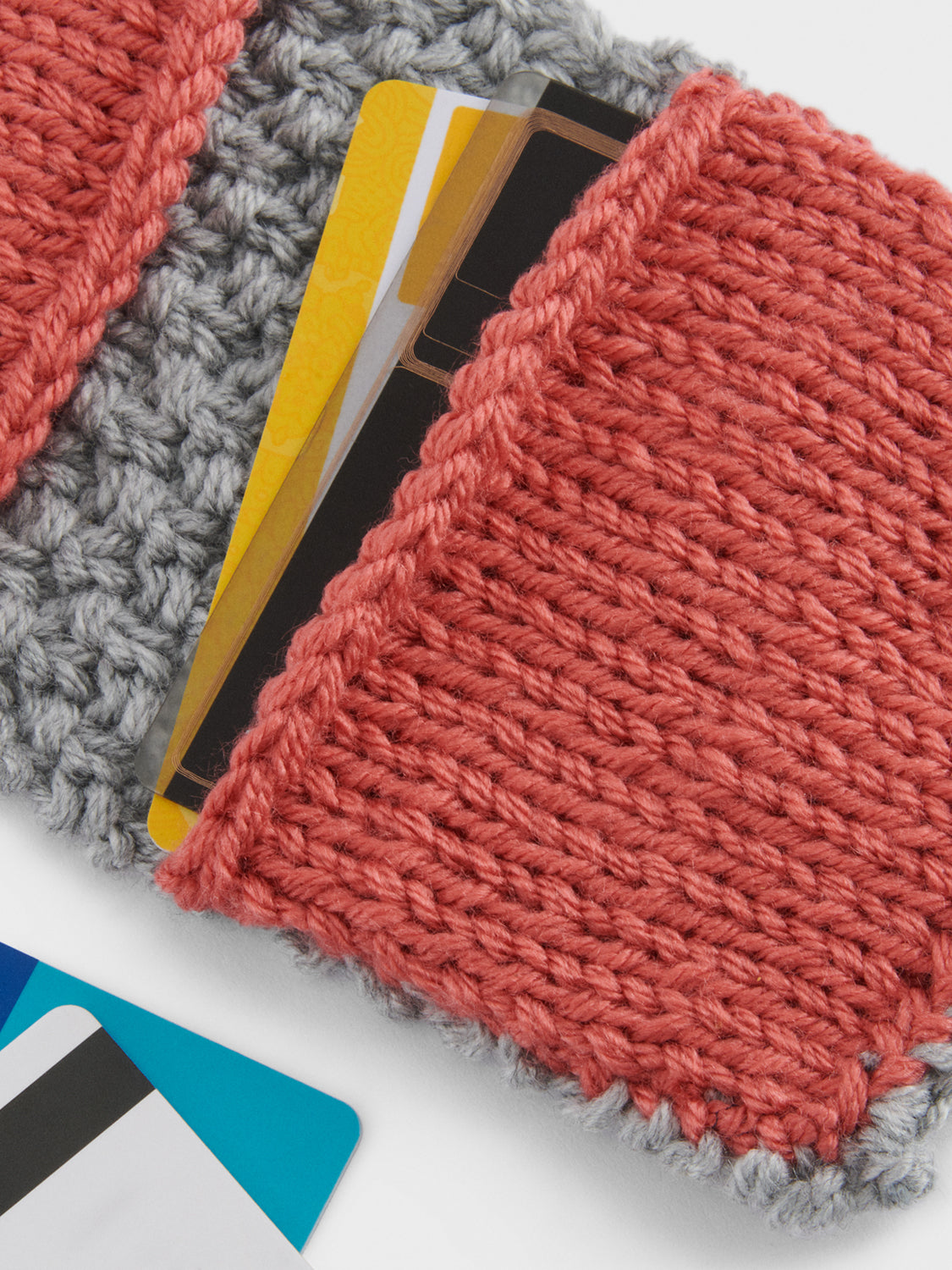 Hand My Card Wallet Pattern
Pattern to create a wallet for you, for him or for whoever feels encouraged to learn and to carry their documents with their own unique style. Carry your crocheted pride with you in your bag and everywhere you go.
2 balls of Flowing Med Grey (A).
1 ball of Flowing Gum Pink (B).
4 mm knitting needles.
Darning needles.
Stitch markers.
Scissors.
Tape measure.
*Optional: hooks and eyes.
Needles and hooks
4 mm knitting needles and darning needles
Balls of yarn
2 balls of Flowing in the colour you wish (A) and 1 ball of Flowing in a contrasting colour (B)
Gauge swatch
18 stitches 30 rows in garter stitch
Measurements
10x10 cm (tight)
Washing
Hand wash, dry vertically and do not iron