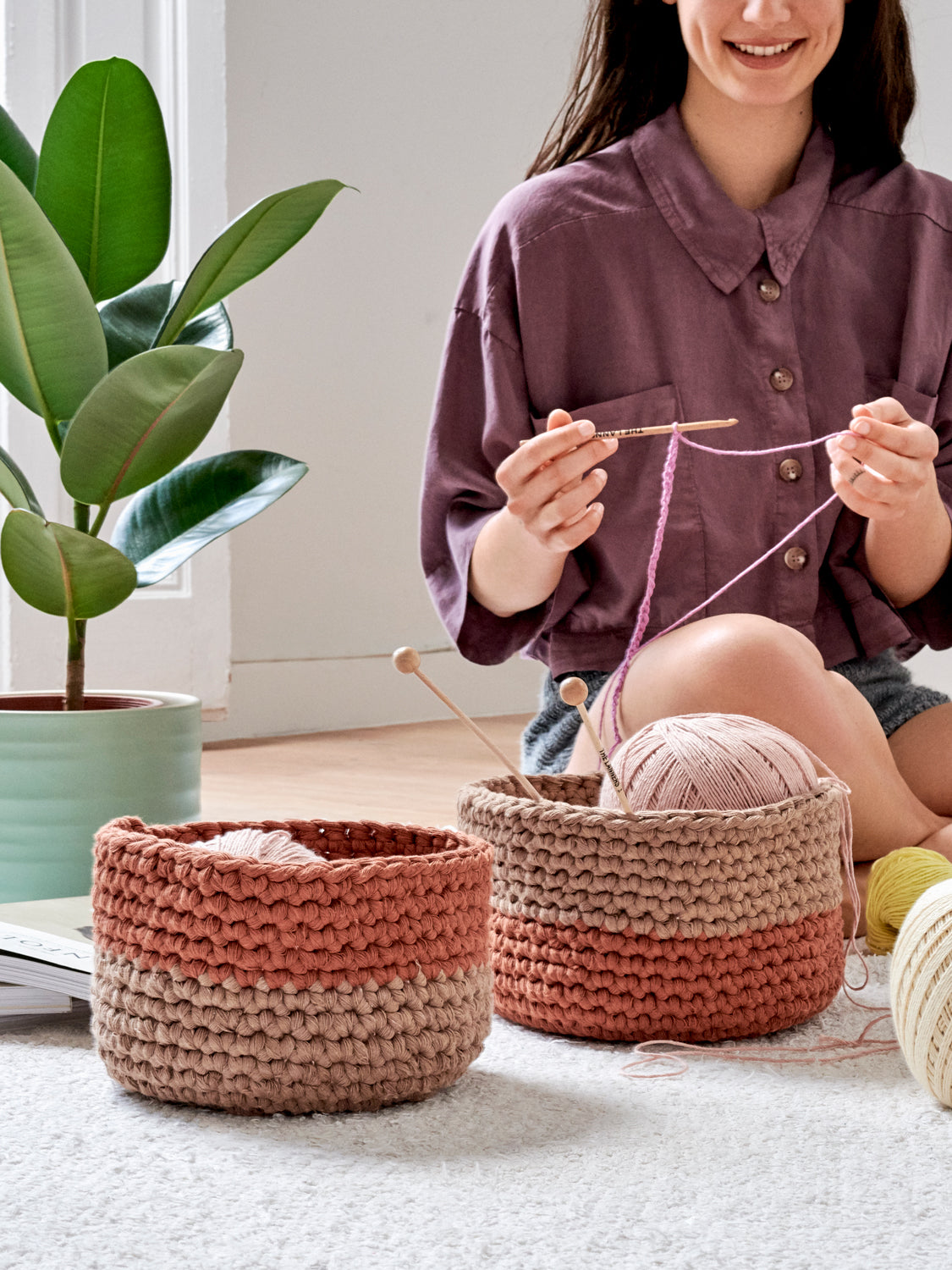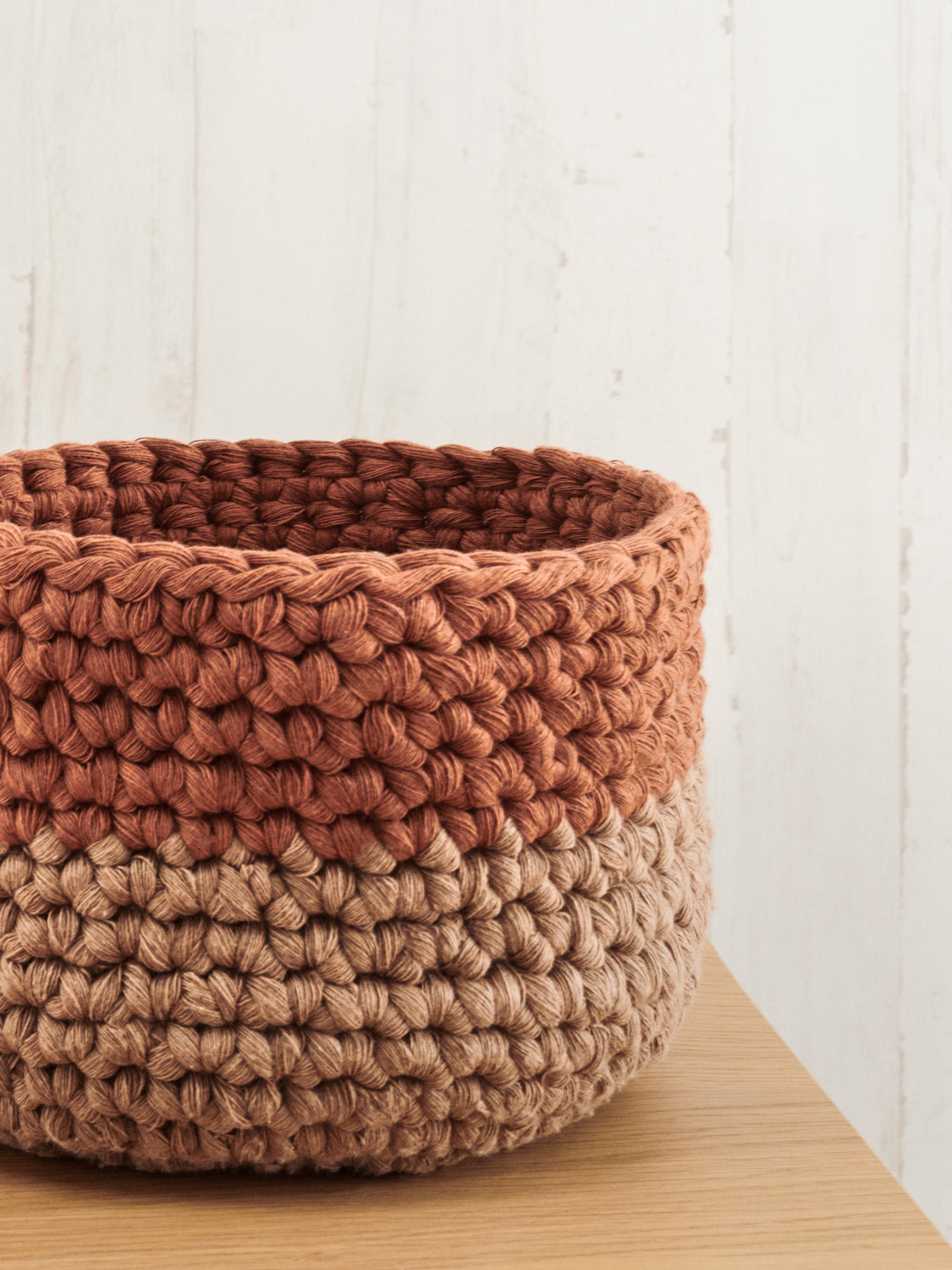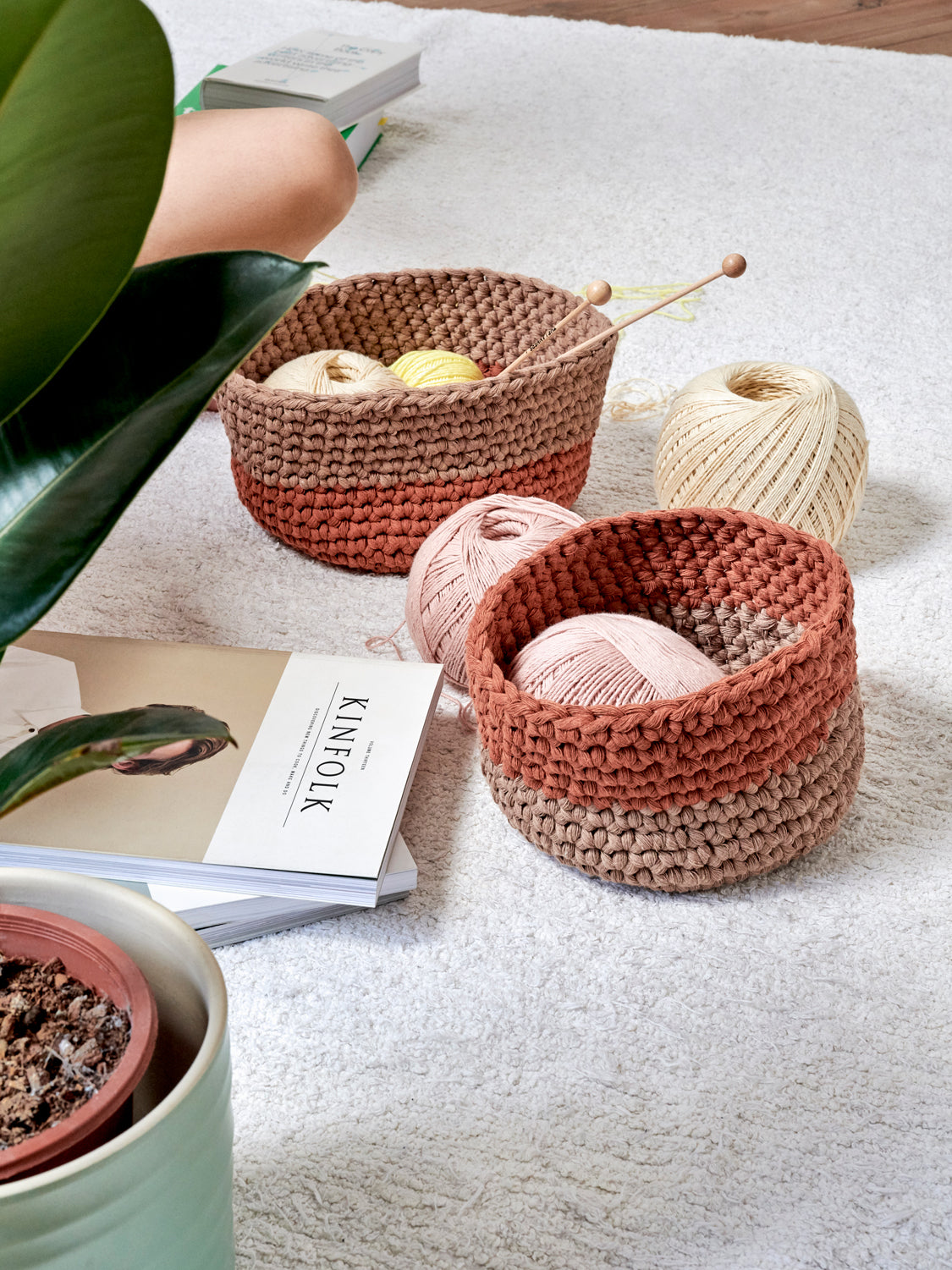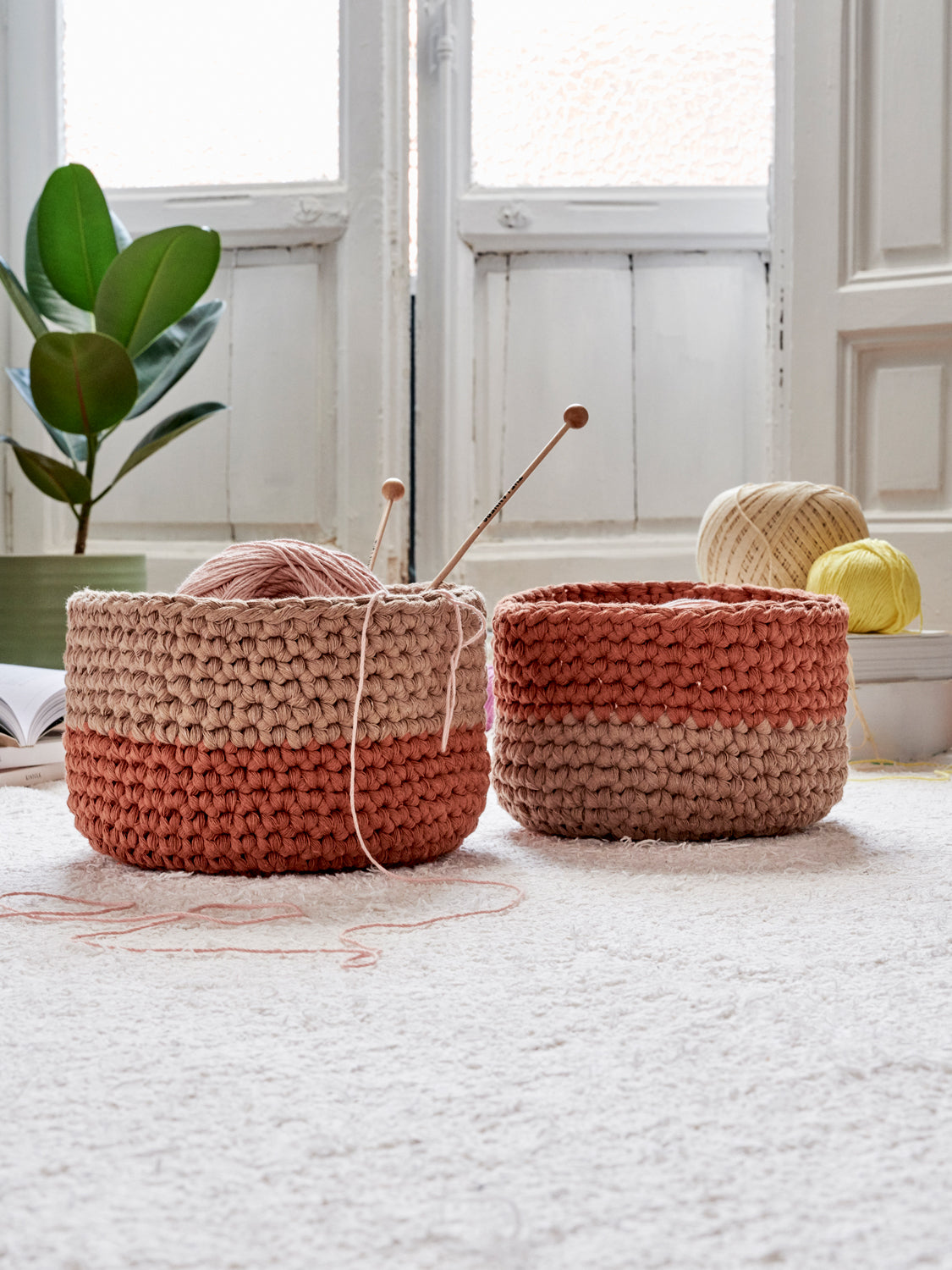 Secret Basket Pattern
Macramé baskets are the ultimate decorative accessory for your home. They're elegant and easy to create, combining the two colours that best match your living room. What's more, you can use them to store your balls of yarn, books, fabrics... whatever you like. Or even to decorate your plant pots!
2 balls of Boho in your chosen colour.
8 mm crochet hooks.
Scissors.
Buy materials:
Needles and hooks
8 mm crochet hooks
Balls of yarn
2 balls of Boho in your preferred colour
Gauge swatch
7 double crochets 9 rows (10x10 cm)
Measurements
Large: 26x14 cm. Small: 20x13 cm
Washing
Hand wash, dry vertically and do not iron