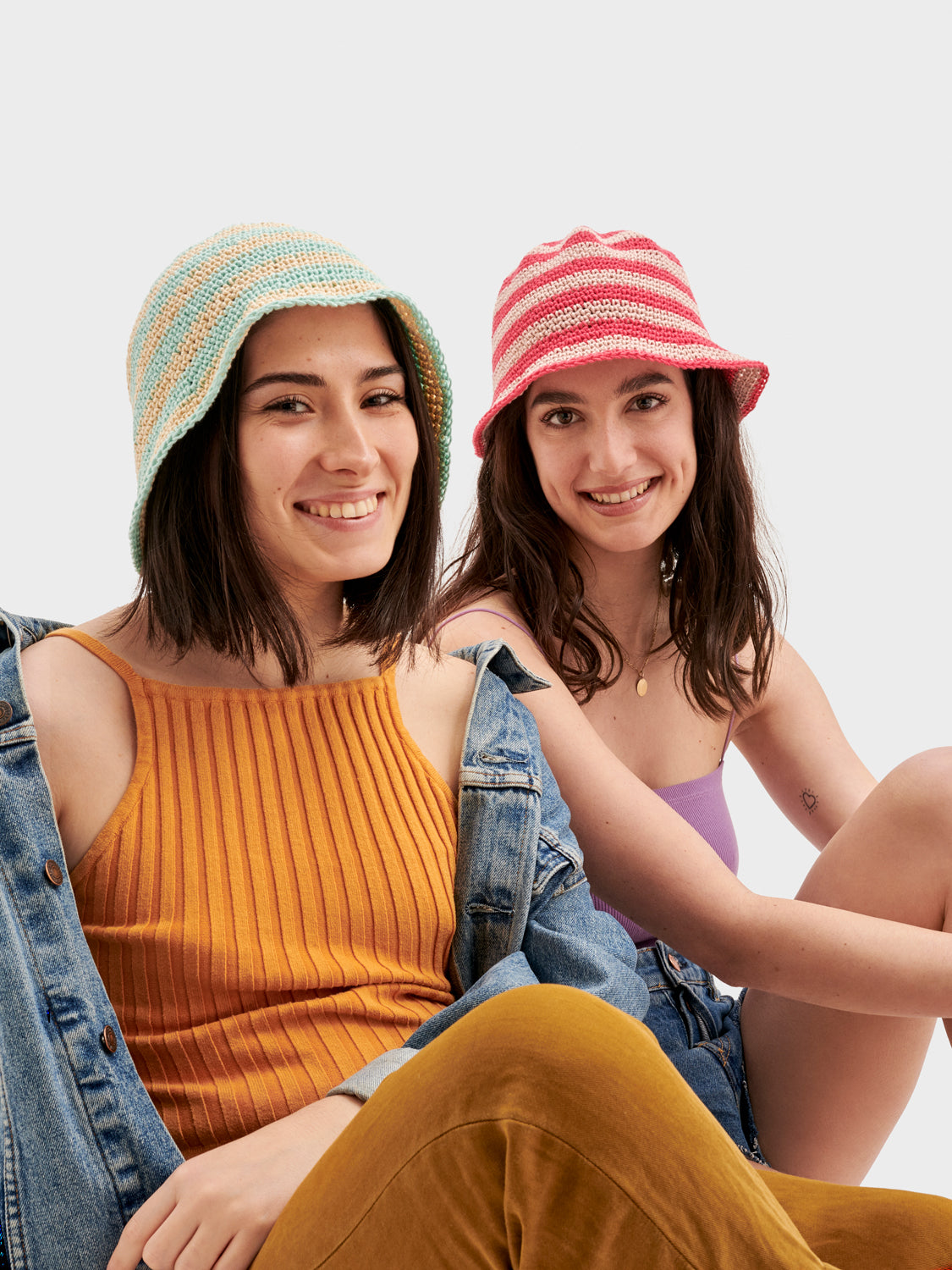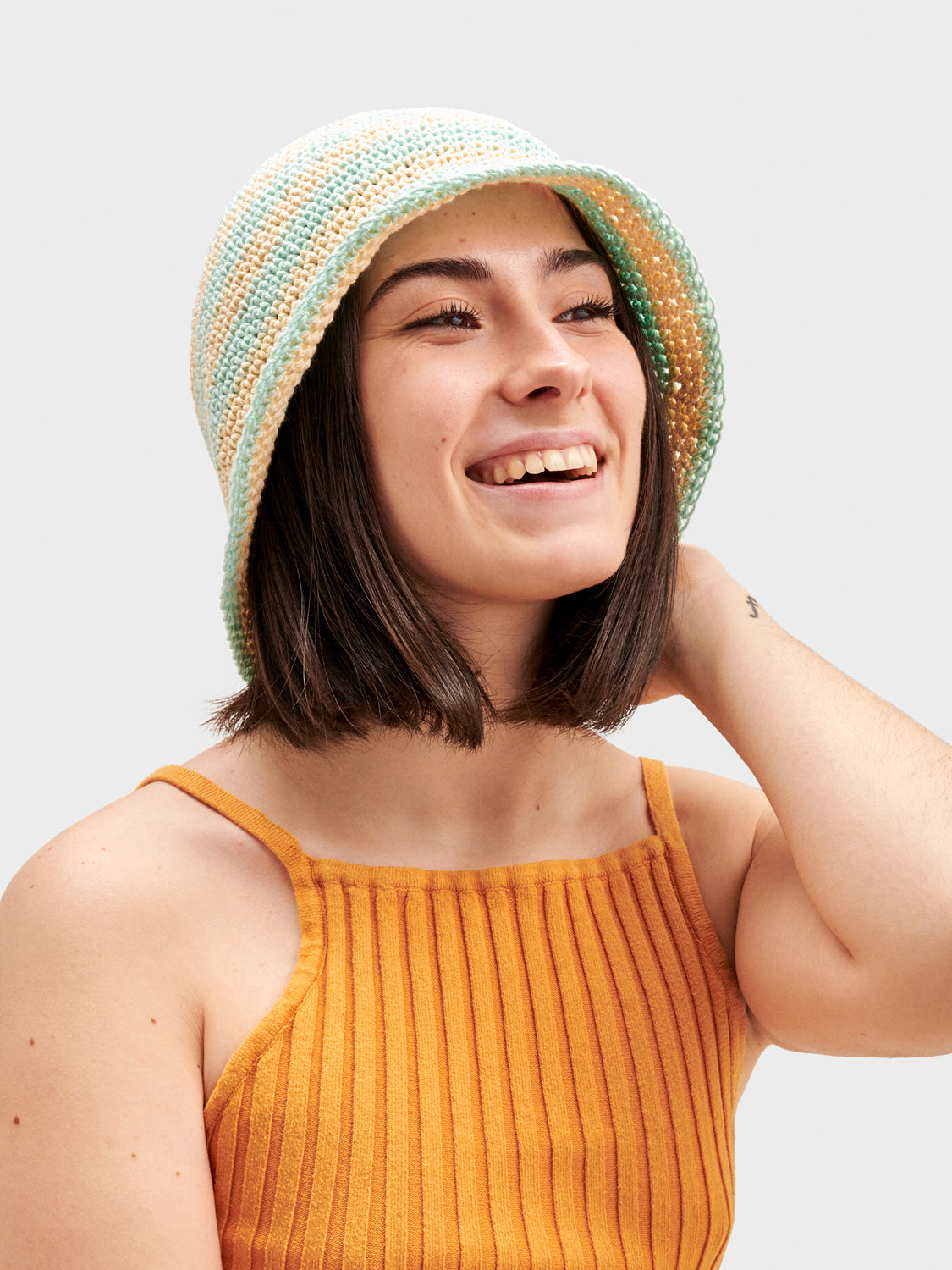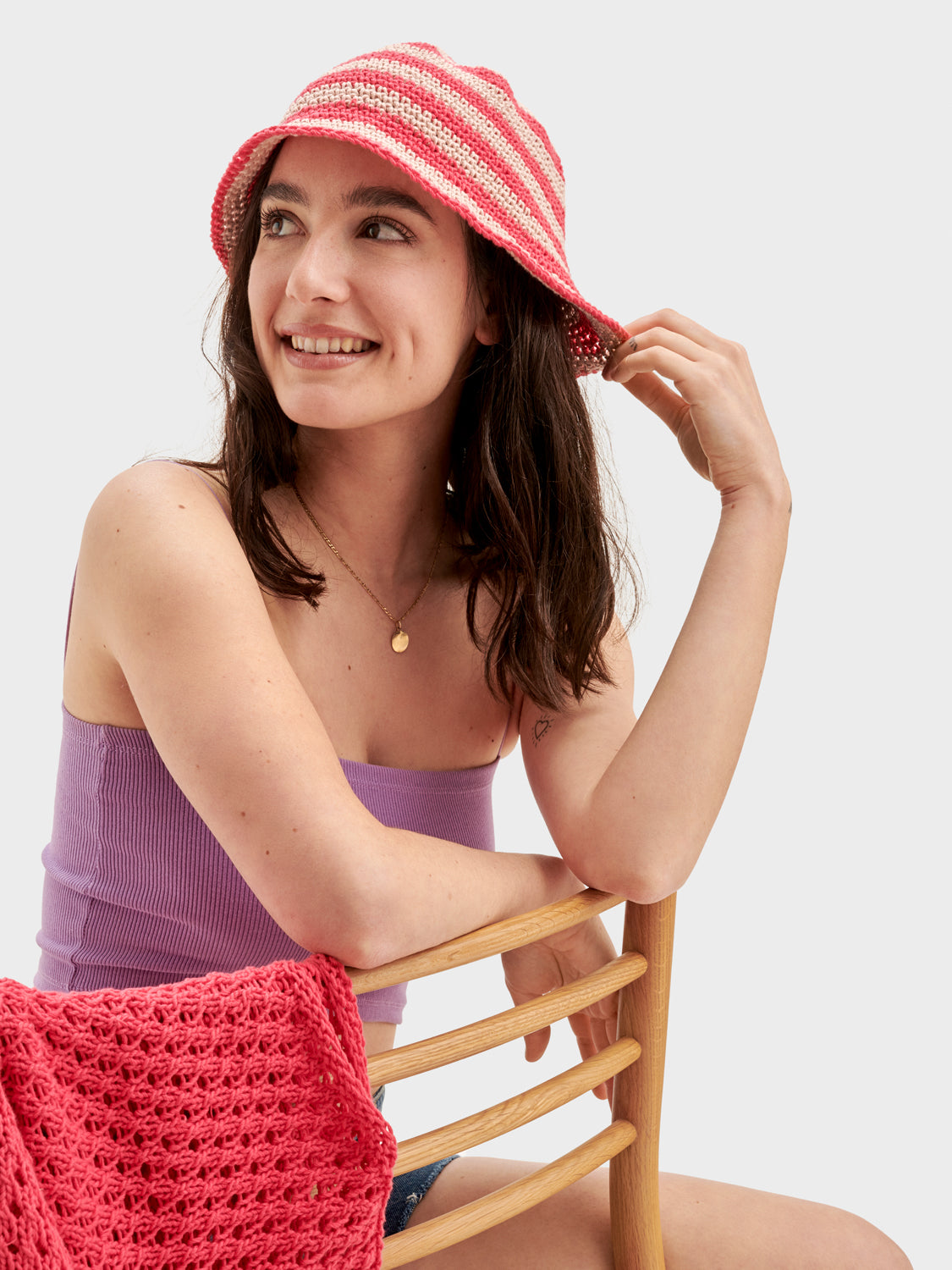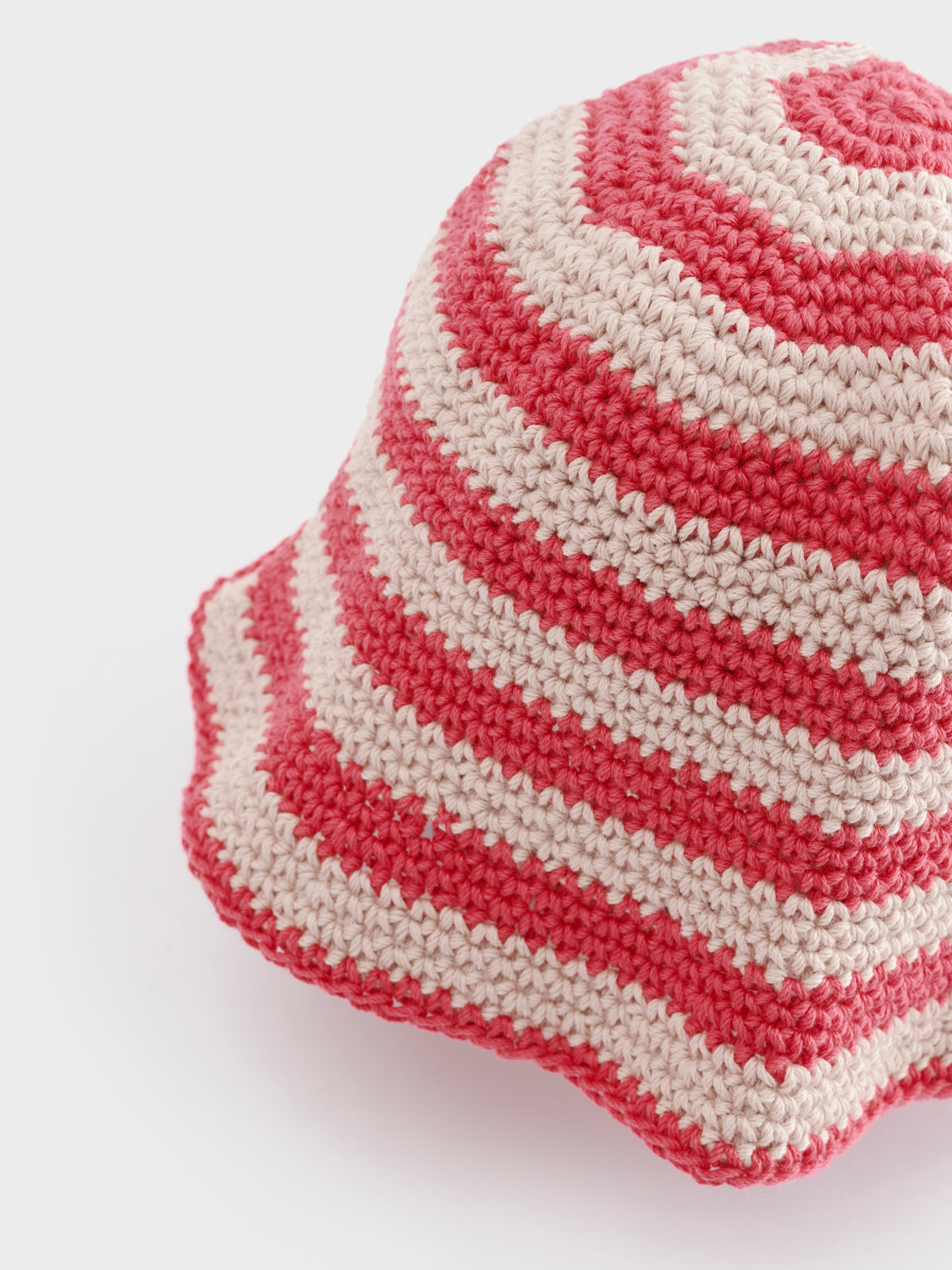 Stripy Bucket Hat Pattern
If you want a super cool, unique hat in your favourite colours, you're in the right place. You can make this hat and enjoy the process without being an expert in crocheting. We provide you with an easy, highly customisable version of this wardrobe essential. Now the only question is: how many festivals will you wear it to?
2 balls of Bloom cotton. (80 g of each colour).
4 mm crochet hook.
Marker.
Scissors.
Needles and hooks
4 mm crochet hook
Balls of yarn
2 balls of Bloom cotton
Gauge swatch
20 stitches 24 rows (10x10 cm)
Washing
Hand wash, dry vertically and iron at a low temperature