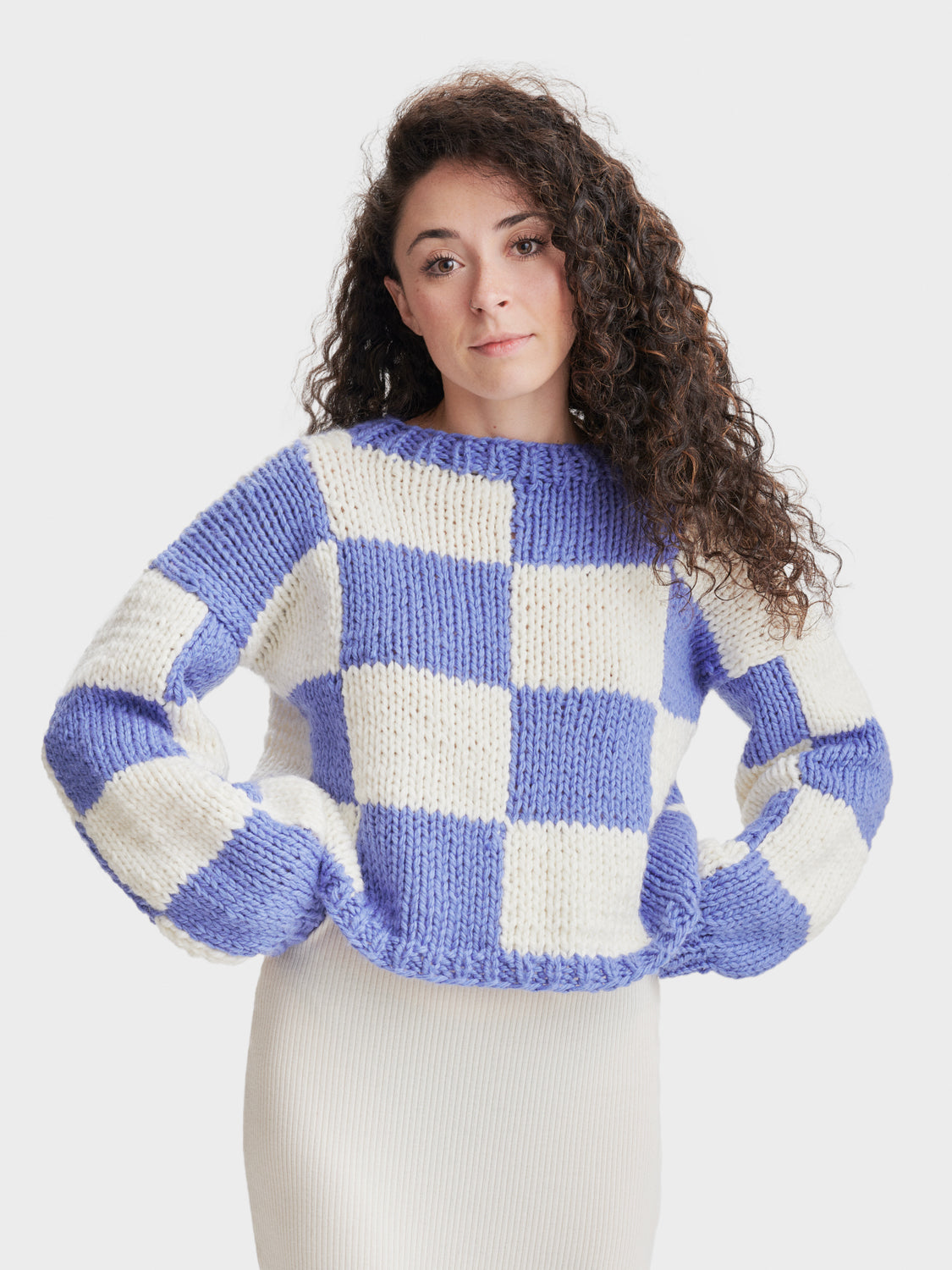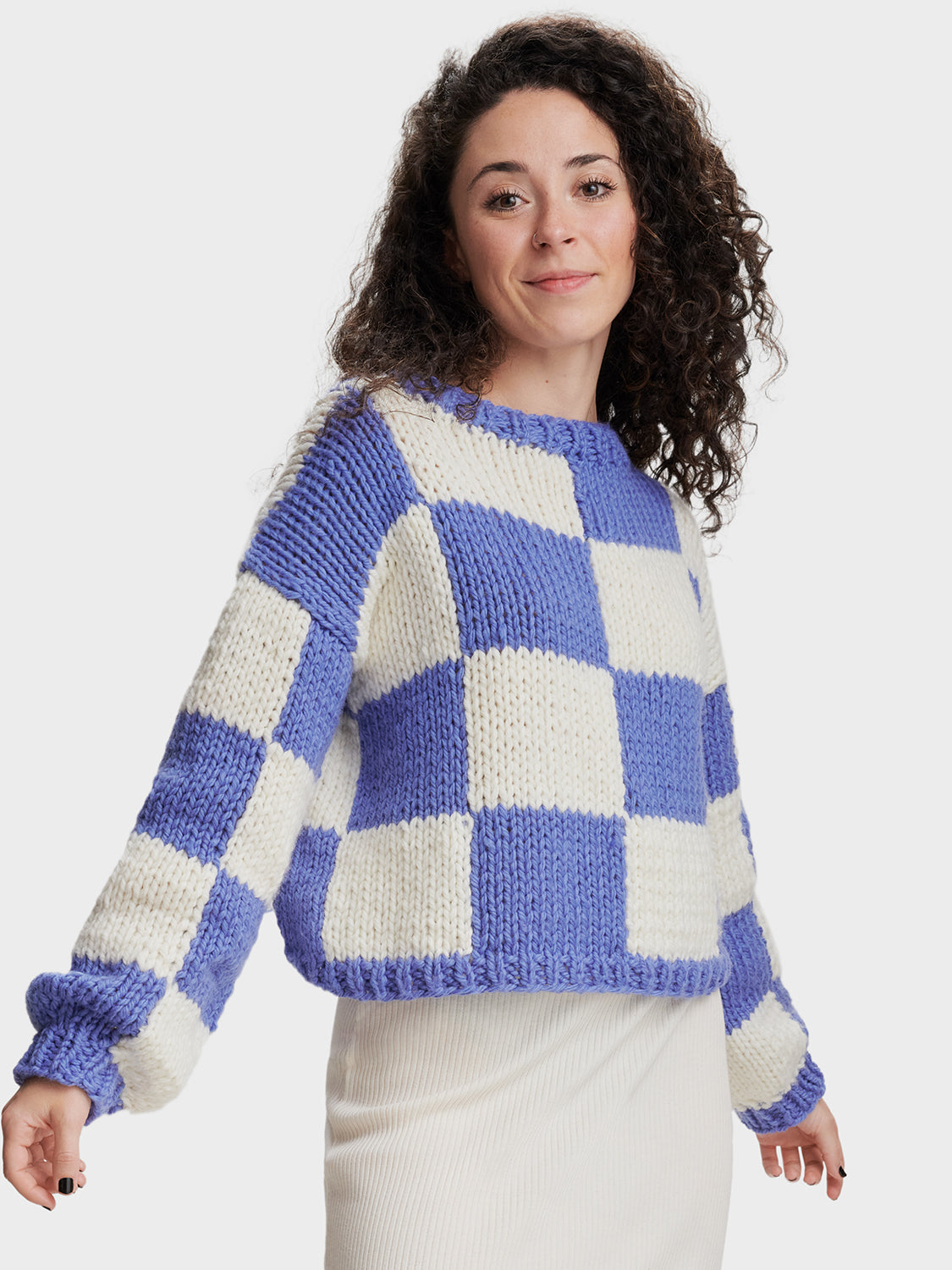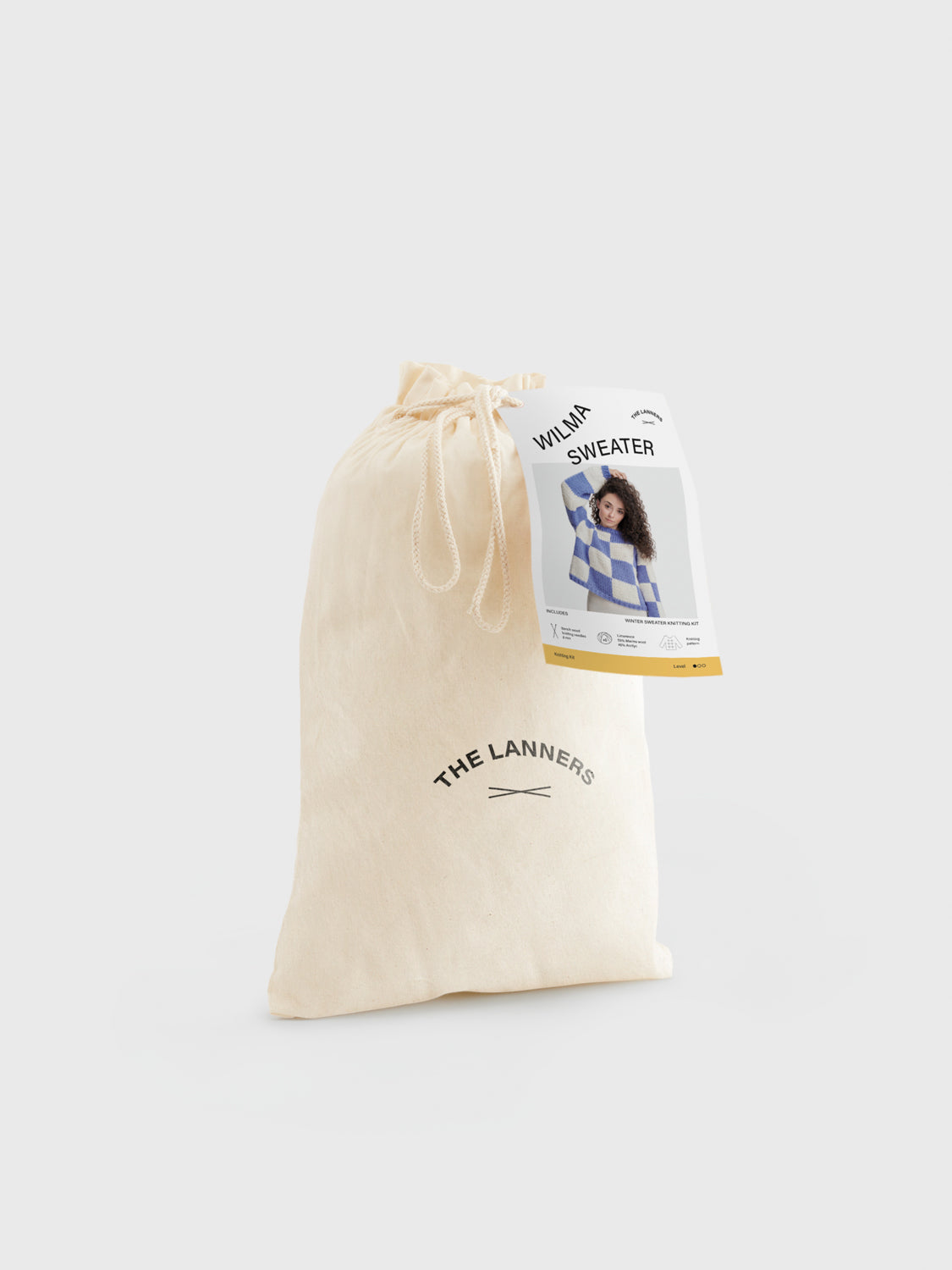 Kit Wilma Sweater
Delivery between 48-72h
Shipping Cost 15€ | FREE shipping from +75€ (Germany)
Long-sleeved, checkered pattern, and round neck. Our Wilma sweater is a must-have in your outfits with both pants and skirts! You'll knit it with our Limerence yarn, which has a soft feel with 55% merino wool, so comfort and warmth are compatible with this sweater. It will become a basic piece in your wardrobe.
• 3 skeins of Limerence Lilac yarn.
• 3 skeins of Limerence White yarn.
• 2 8mm knitting needles.
• Pattern
Knitting needles
8mm knitting needles
Yarns
6 balls of Limerence wool: 3 Lilac and 3 White
Pattern
Includes pattern with instructions
Product measurements
Size M. 55x50cm and sleeve 50cm.
Washing
Hand wash, hang dry, do not iron.