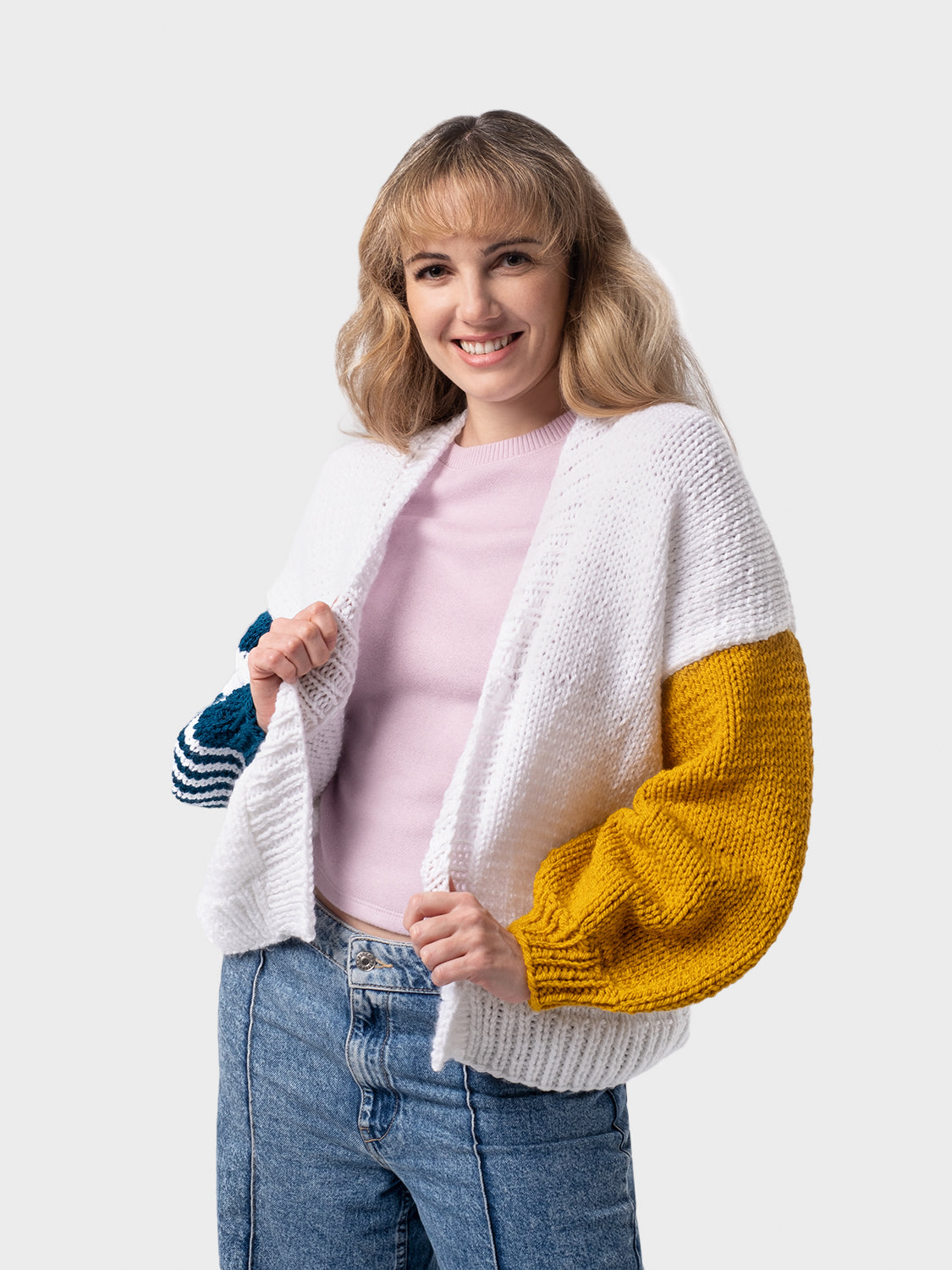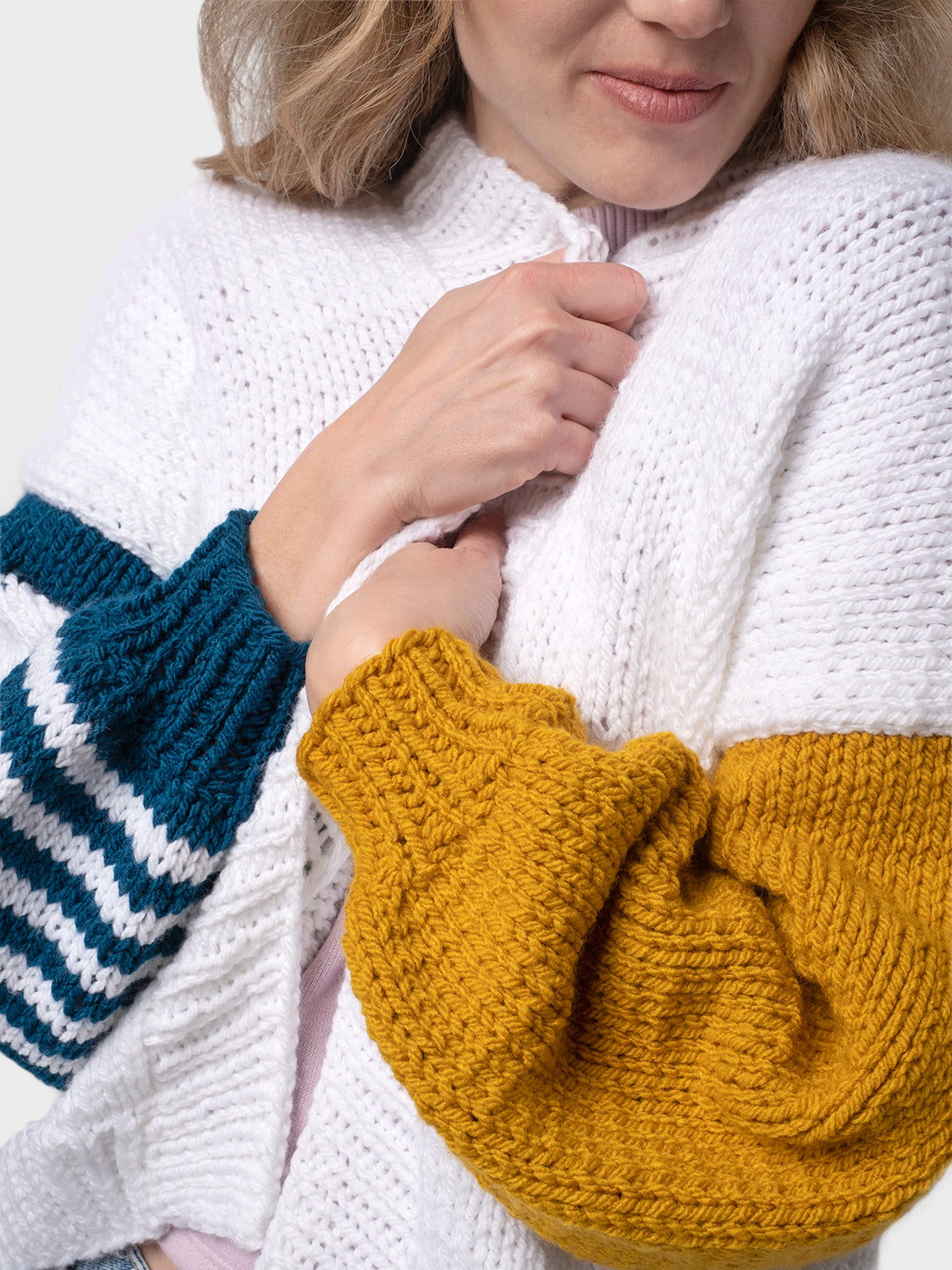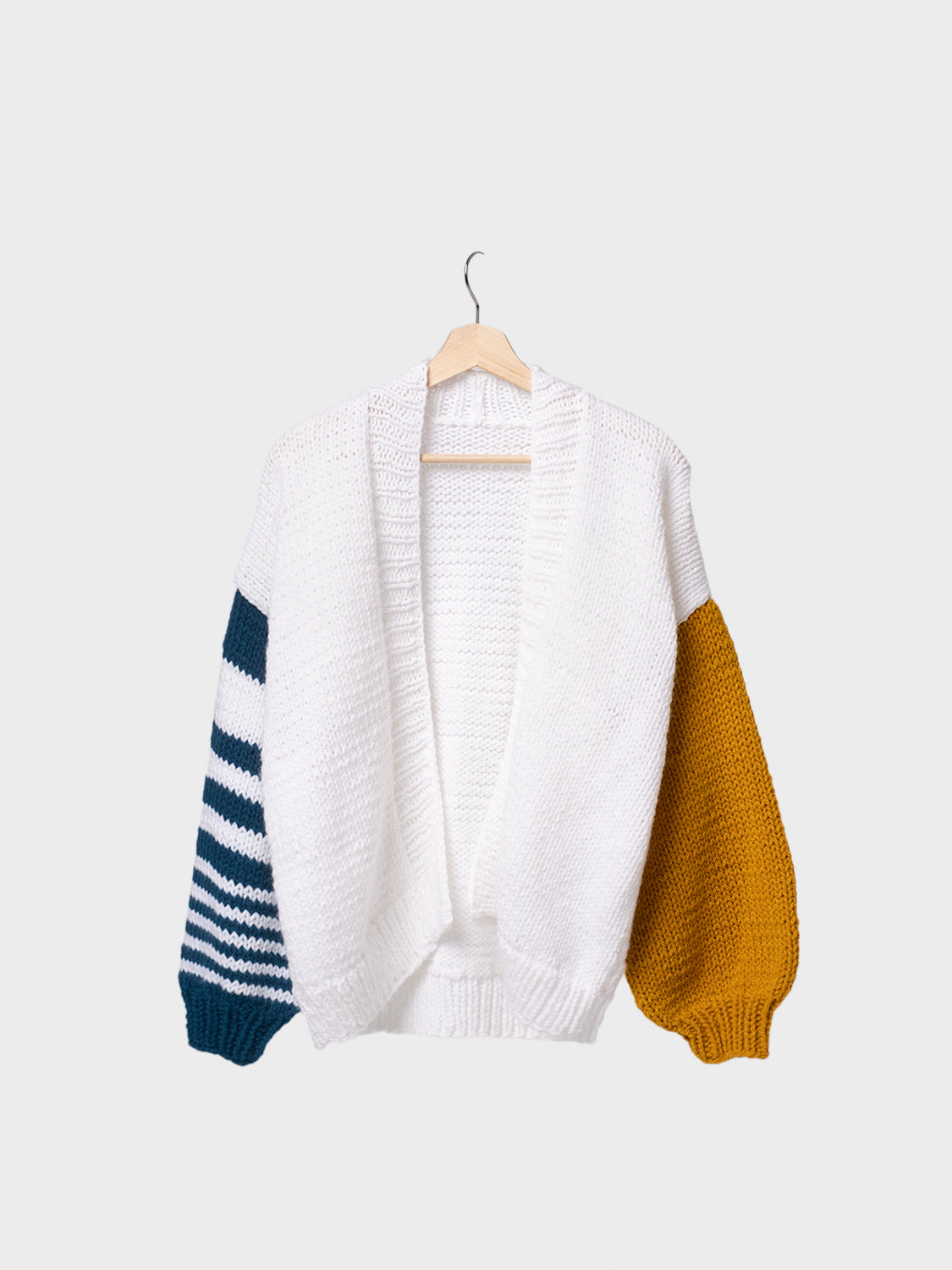 Camilla Cardigan Pattern
Your companion for terrace days and nights. Spring is lovely, until the sun disappears and catches you without a jacket. Put your hands to work and get inspired to set a trend with the pattern for this stripy cardigan.
3 balls of Effortless White (A).
1 ball of Effortless Mustard (B).
1 ball of Effortless Deep Blue (C).
6 mm knitting needles.
Markers.
Scissors.
Needles and hooks
6 mm knitting needles
Balls of yarn
3 balls of Effortless White (A), 1 ball of Effortless Mustard (B), 1 ball of Effortless Blue (C)
Gauge swatch
11 stitches 13 rows (10x10 cm)
Measurements
Size M (50 cm wide, 60 cm high and 44 cm sleeve)
Washing
Hand wash, dry vertically, do not iron